Uganda has very familiar landscapes to those found in other parts of Africa, despite its smaller size. The benefit of being a small country is that many locations can be accessed in less time. Additionally, Uganda is home to one of the most diverse ranges of African landscapes and wildlife in the entire continent. From traditional African villages to national parks full of wildlife and natural wonders, Uganda offers a variety of locations that could easily be featured in any film production. Permitting for most locations is possible with given time and the right approach. It typically takes around 1-2 weeks for most productions to receive approval. While you can focus on the pre-production process and ensure that everything is ready to go when the permits come through, and your production can take off immediately!
Mbrella Films has in-house producers with over 10 years of experience in film production who can guide you through the entire process of filming in Uganda. Please continue reading to learn about the great locations, equipment, crew, and budget options available for your film production in Uganda.
Filming Locations in Uganda
Uganda has countless locations that could match any type of film production you may have in mind, from the bustling business district in the modern city of Kampala to the charming local market in Mukono. Additionally, the country is abundant in natural scenery, including rivers, lakes, swamps, and a national park teeming with wildlife. If you are seeking to incorporate African vibes into your film, then Uganda is the ideal destination for your production.
Kampala is the capital and largest city of Uganda. It is also one of the fastest-growing cities in Africa, and Mercer, a New York-based consulting firm, has consistently ranked Kampala as the best city to live in in East Africa, ahead of Nairobi and Kigali. The city is characterized by a mixture of modern and traditional buildings and is surrounded by hills, rivers, and swamps. Notably, two films, "Queen of Katwe" and "The Last King of Scotland," were shot in Kampala.
Mukono is a town located in the Central region of Uganda, known for its traditional market in the old neighborhood. The market offers a wide range of local goods, from clothing to spices commonly used daily. If your film production is seeking a more traditional and authentic location, we highly recommend considering Mukono.
Lake Bunyonyi is situated in the southwestern part of Uganda, near the border with Rwanda. According to some tourist guides and locals, the lake is incredibly deep, estimated to be around 900 meters, making it the second deepest lake in Africa. If your film production is seeking a stunning view of the lake in Uganda, we highly recommend considering this location.
Queen Elizabeth National Park
Queen Elizabeth National Park is one of Uganda's many national parks, situated in the western region. The park boasts abundant wildlife, with over 95 mammal species and 600 bird species residing within its borders. Wildlife documentary producers should consider this location for their productions.
Murchison Falls National Park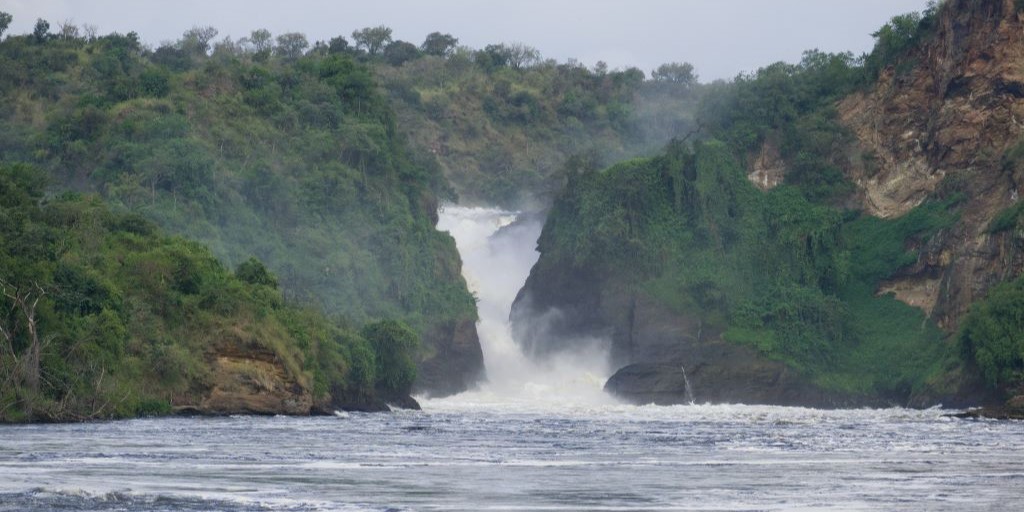 Murchison Falls National Park is the largest national park in Uganda featuring diverse wildlife, a magnificent waterfall, and a river. This makes it an ideal location for documenting animal life and capturing stunning landscapes for any film production.
Film Equipment and Crew in Uganda
In Uganda, crew and equipment are available in very limited amounts, in both number and quality. However, Mbrella Films has a source that can bring in some of the best crew and equipment to Uganda with no trouble, just name the crew or equipment that you need we will provide it. Also, we can provide you with diverse English-speaking producers who have worked in film production for over 10 years. They can help walk you through every step of the film production process from pre to post-production in Uganda.
Budget for production in Uganda
While bringing in crew and equipment may increase your budget, the breathtaking landscapes that Uganda offers make it a worthwhile investment. Moreover, at Mbrella Films, our producers will ensure your line budget is properly managed, and that you are kept informed of every step of the production process. If you're interested in filming in Uganda, please feel free to contact us via the form below. We are happy to address any questions or concerns you may have.