Hangzhou, with a population of close to 8 million people, is the political, economic, cultural center and capital of Zhejiang Province, and only 180 km from Shanghai. This densely populated city is situated on the lower reaches of the Qiantang River in southeast China, at the southern point of the Grand Canal along the Yangtze Delta. There are beautifully diverse locations in and around Hangzhou city center with varied seasons contributing to the natural palette of colors that saturate Hangzhou's most famous natural gem – West Lake.
Mbrella Films is a leading film and video production company with a repertoire of returning clients, the likes of Google, Nike, Apple, Kayak, Land Rover, Pomelo, GoPro, Hennesy and National Geographic to name a few. Each video production is meticulously planned during the pre-production stage to ensure the shoot runs smoothly. Our film production company's careful preparation leads to resoundingly successful shoots. In addition, China's government has recently implemented considerable investments and new tax incentives for visiting film productions.
We, at Mbrella Films, take care of all your film and video production needs for shooting. This includes locations scouting, storyboarding, scripting, editing, visual effects as well as crew and equipment hire. Contact us any time with questions, inquiries, or requests for quotations by emailing, phoning or contacting us via the form below. Keep reading as we dive into the wide range of outstanding video production services we provide in the majestic Hangzhou.
Video Production Services Hangzhou
Mbrella Films is a video production services company providing our vast services in Hangzhou, encompassing everything you need to create exceptional video content. This wide range of production services comprises all video types which can include documentaries, corporate videos, music videos and social media videos. Each video production is different and requires unique skill sets with its own process.
Companies will benefit greatly, foremost from corporate videos, viral marketing videos and television commercials (TVC's). These videos have shown that they can broaden brand awareness and with a well produced cinematic video, a company's products or services will resonate more deeply with audiences. Youtube and social media videos are also highly valuable for reaching audiences. Some video productions will need to rely on more rigorous planning, higher budgets and more crew members, meanwhile, crowdfunding videos are examples of video productions that demand a more minimalistic approach and a smaller crew. Nevertheless, all stages of production require considerable planning and implementation.
Mbrella's exceptional video production services, from pre-production to editing and visual effects, are geared towards telling the best story possible! Our film producers have a network of local Hanzou fixers who have extensive expertise regarding the city's filming procedures and locations.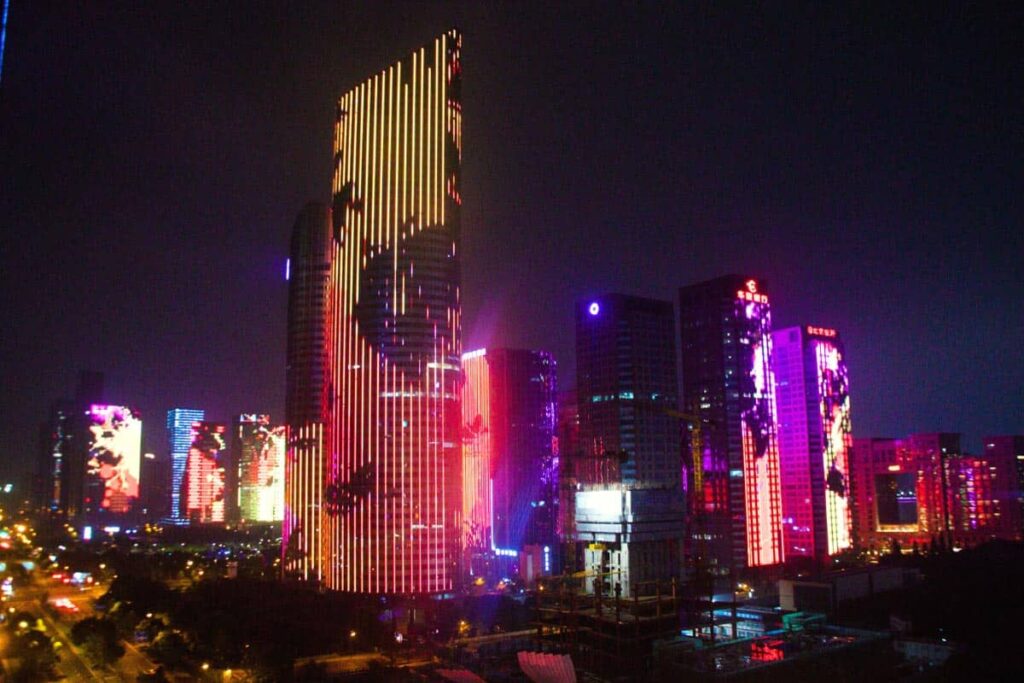 Hangzhou, a bustling city with gorgeous surrounding scenery, is one of many locations where Mbrella Films has connections to local film fixers. These experts call upon their lengthy roster of contacts which helps ensure the production process goes over without a hitch. Their large scope of work demands them to be jacks of all trades for film production companies.
Local fixers have a range of expertise that includes knowing the local languages, rates and customs. Moreover, their responsibilities extend to taking care of logistics such as dining, lodging and transportation for visiting productions. Things inevitably go wrong during production, which is why our expert fixers are on deck to swiftly 'fix' any issues so that shooting resumes and remains on schedule. Experienced film fixers give directors, producers and the production team the time to focus on their tasks at hand which then allows the creative process to prosper further.
Our local film fixers in Hangzhou guarantee the success of every video production. Keep reading as we dive into the beautiful array of locations our Hangzhou fixers scout and manage.
Top Filming Locations in Hangzhou
Hangzhou's ethereal West Lake panoramic views and cascading green hills are world renowned with poets and emperors alike having reveled in its beauty. It's always kept spotlessly clean by droves of street sweepers and litter collectors. Scenic vistas draw you into a watercolour of willow-lined banks, mist-blanketed hills and the occasional stone-gate house.
Enveloped by mountains on three sides, the West Lake draws into the North Inner Lake, the Yuehu Lake, the West Inner Lake, the South Lake and the West Outer Lake via the Bai Causeway, the Su Causeway and the Yang Causeway. Between the North Inner Lake and the West Outer Lake lies the largest natural island, Solitary Hill.
As spectacular as it is, Hangzhou's appeal is not limited to West Lake scenery. Additionally, there are many ancient pagodas and serene temples too. The city itself is a buzzing metropolis in its own right, with broad pedestrian walkways to wander, bustling nightlife and an increasingly cosmopolitan population.
Lingyin Temple, known as the 'Temple of Soul's Retreat', is a famous ancient Buddhist monastery nestled in the Fei Lai Feng Scenic Area to the northwest of West Lakes. The temple has survived for more than 1600 years in the southern regions of the Yangtze River and is hidden between the Flying Peak and the Northern Peak of Lingyin Mountain. This historic location is secluded and consists of three main buildings – the Hall of Heavenly Kings, the Mahavira Hall and the Hall of Medicine Buddha.
For inquiries about bringing your next film and video production to the magnificent Hangzhou, please contact us at any time by email, phone or through our contact form below. Mbrella Film's team of producers are standby to answer all of your questions. We look forward to working with you on your next incredible video production.