Hungary is a landlocked country in central Europe. It has long been a popular destination for film productions looking to double other European cities, towns, and natural locations. Hungary has hosted many blockbuster-tier film productions including "Dune", "Blade Runner 2049", "Black Widow", and "Midsommar" to name a few. With that many international film productions constantly come to Hungary, making it a more desired destination for many producers around the world. The permitting process is also straightforward in Hungary, our team can get the approval in 5-7 working days and be ready to get your production off the ground.
Mbrella Films can help your production run smoothly in Hungary with our producers who have over 10 years of experience in film productions and will guide you through every step of the production process. If you feel like Hungary could be your perfect house for your next film production, keep reading to find out more about locations, or contact us immediately via the form below.
Filming Locations in Hungary
Hungary consists of numerous landscapes that could fit in any type of film production, from the crowded city with the style of the gothic buildings in Budapest to the countryside with natural scenery in Etyek. Your next film would look extraordinary filming on location in those beautiful landscapes in Hungary.
The most famous city among producers around the world, countless blockbuster-tier film productions were filmed here in Budapest. The city's gothic medieval buildings that can be doubled for any country in Europe and some of the iconic buildings that can be found here, make Budapest super popular. "Dune", "The Unbearable Weight of Massive Talent", "The Martian", "6 Underground", and "The Continental" are a few names of the movies that were shot in Budapest.
Fisherman's Bastion is one of the best-known monuments in Budapest. It is one of the most important tourist attractions due to the unique panorama of Budapest from the Neo-Romanesque lookout terraces. A scene from "Gemini Man" starring Will Smith was shot here in this location.
Vajdahunyad Castle is a castle in the City Park of Budapest, Hungary built in 1896. It houses the Museum of Hungarian Agriculture, the biggest agricultural museum in Europe. A game adaptation series from Netflix called "The Witcher" shot some scenes in this location.
Etyek is a village in Fejér County, approximately 30 km from Budapest. The area is surrounded by vineyards and is known for its wine production. A helicopter landing scene of "Black Widow" was shot in this countryside village.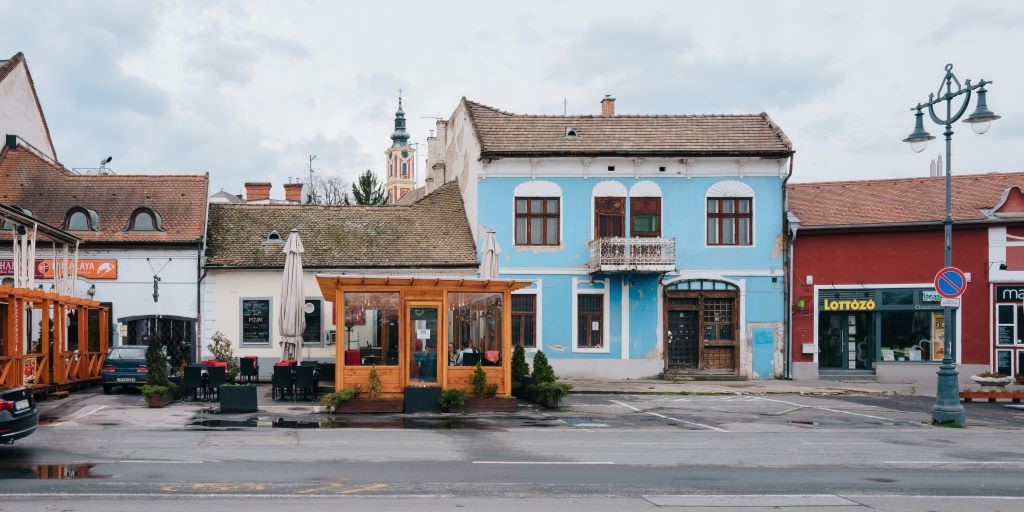 Another town that is featured in Marvel movies is Szentendre. It's a riverside town known for its museums, galleries, and artists. An opening sequence of the series "Moonknight" from Marvel Cinematic Universe was shot here in the square of this town.
Film Equipment and Crew in Hungary
As we often said, Hungary has hosted many blockbuster-tier film productions for years, which makes the crew and equipment here reliable and in the industry standard. All standard special gear, grip, and lighting equipment is available here, even top-tier cameras like REDs, Arris, and Sony's. Mbrella Films is also ready to walk you through every step of the production process with our English-speaking producers who have over 10 years of experience in film production.
Budget for production in Hungary
Our producers can take care of your line budgets and will break down every detail of every step of the production in Hungary. If you are interested in taking your production to the next level in Hungary, feel free to contact us via the form below. Mbrella Films is here to help with all your production needs.