Ghana is located in West Africa and is famous for its colonial-era trade castles, busy neighborhood towns, and beaches. Many films that have a set-up in the colonial era were shot here, including "The Woman King " which sent the second unit to shoot some of their scenes in Ghana. The country also has famous actors like "Idris Elba" who made his way to Hollywood and turned many producer's eyes to the country, not just for the actor but for the location as well. Mbrella Films, one of the production houses here, saw the opportunity to turn Ghana into the dream destination for many film productions that still look out for the location. We can help you from the pre-production including the permitting process for approvals and all the way to the post-production!
Whether your productions are short films or feature films or commercial ads, Mbrella Films can provide you with budget-friendly, top-quality. We can also provide you with producers who have over 10 years of experience in film production to help guide you through every step of the production process. Keep reading if you're interested to find out more about the best locations, equipment, and crew in Ghana
Filming Locations in Ghana
Ghana offers a variety of beautiful sceneries that are perfect for your film production. From bustling city neighborhoods to stunning beaches along the coast, there is no shortage of amazing locations. Additionally, Ghana boasts dense forests, rivers, and waterfalls that can suit any film production you may have in mind.
Accra is the capital and largest city of Ghana, renowned for its bustling neighborhoods and financial center. The city boasts a blend of traditional rural buildings and modern urban architecture. For any film production seeking a location in a traditional neighborhood, Accra should be considered. The movie "Ali," starring Will Smith, was shot here.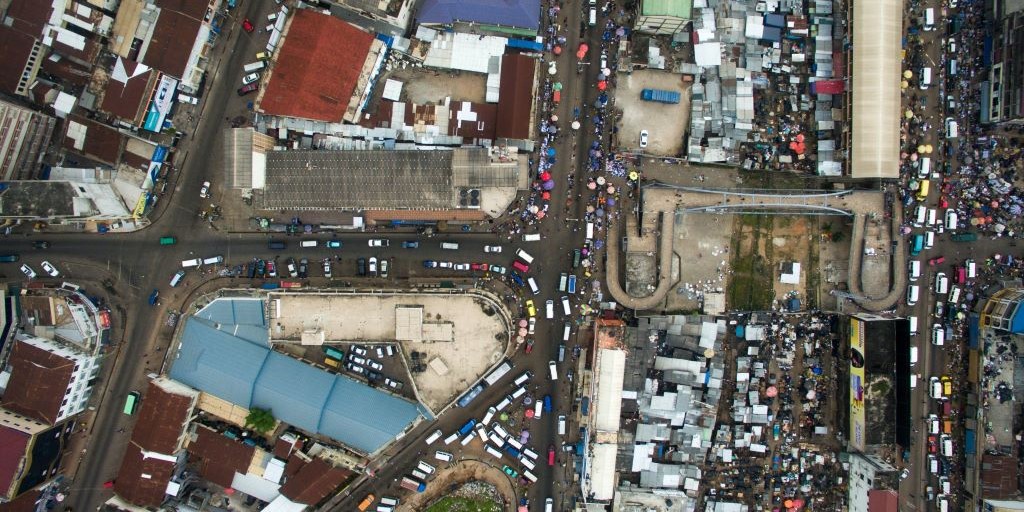 The second largest city in Ghana is Kumasi, which is home to the bustling Kejetia Market. The city is situated in a rainforest region near Lake Bosomtwe and serves as the commercial, industrial, and cultural capital of the historical Ashanti Empire. Choosing to film here will provide a perfect 3rd world vibe for your production.
The city of Cape Coast is known for its rich history, fishing port, and designated World Heritage Site. It is also home to the Cape Coast Castle, one of the most well-known slave castles from the colonial era. The city is situated along the Gulf of Guinea which gives it a stunning seascape that sets it apart from other coastal cities in the country.
Prampram is a coastal town located in the Ningo Prampram just 45 minutes from Accra and is an emerging center of industrial activities. The town also has some of the cleanest white sand beaches in the country, dotted with several pleasure spots for tourists and holidaymakers. A vacation theme movie would be a perfect match for this particular town of Prampram.
In the southernmost part of Ghana lies the beautiful town of Akwidaa, a small fishing village in the Ahanta West district. The majority of the town's businesses are related to fishing. The horizon line at the end of the beaches here would make a stunning backdrop for any movie you wish to film.
Film Equipment and Crew in Ghana
The equipment and crew available in Ghana are suitable only for standard jobs. For more specialized and expert crew and equipment, it is best to bring them in from abroad. At Mbrella Films, our producers have over 10 years of experience in film production and can guide you through the entire production process, from pre to post-production. So, you can rest assured that we have you covered.
Budget for production in Ghana
Ghana is priceless when it comes to the number of scene options it can offer for your film production. Our producers can take care of your line budgets and break down every detail in every step of the production process. Feel free to contact us any time via the form below if you are interested in bringing your production to Ghana. Mbrella Films is here to make your next film production come to life and bring it to the next level.