From countless erupted volcanoes to the numerous lakes and beaches with northern lights, Iceland is probably one of the most beautiful natural landscapes in Europe; if not the world. Most parts of the country are all landscapes with a small part being cities and towns. Iceland would be the perfect home for any type of film production, from unique action to vacation-themed movies. Iceland would bring a whole new look and take it to a new level for your film production. Mbrella Films can help you through the permitting process in Iceland, a few days tops for our team to get your production ready to shoot!
Mbrella Films can help you with diverse producers who have worked endlessly in film production for over 10 years and have been experienced in working with foreign and local crew members. Continue reading to quickly scout through some unique locations in Iceland for your film production.
Filming Locations in Iceland
The country is an island in the Arctic Ocean, making Iceland rich with diverse scenery more than you can imagine. From the famous black sand beach in Vik to the iconic Svínafellsjökull Glacier that appeared in numerous blockbuster-tier film productions. The weather in Iceland is also nice and cold all year round, perfect for any film production that requires nice weather and a view of the ice, fog, and even northern lights!
Svínafellsjökull is an outlet glacier of Vatnajökull, the largest ice cap in Europe. It is one of Iceland's most popular places for glacier hiking due to its incredible formations and excellent views. This location is also famous among many producers and directors, "Interstellar" and "Batman Begins" by Christopher Nolan were shot here.
Reynisfjara is a world-famous black-sand beach found on the South Coast of Iceland, just beside the small fishing village of Vik. "Rogue One: A Star Wars Story" was shot here in their opening scene and used this location in replacement of the planet Lah'mu. "Star Trek: Into Darkness", "Blade Runner 2049" and "Captain America: Civil War" were also shot here on Reynisfjara Beach and in the town of Vik.
Dettifoss is a waterfall in Vatnajökull National Park and is reputed to be the second most powerful waterfall in Europe after the Rhine Falls in Switzerland. This waterfall makes an appearance in Ridley Scott's sci-fi thriller "Prometheus" at the beginning of the movie.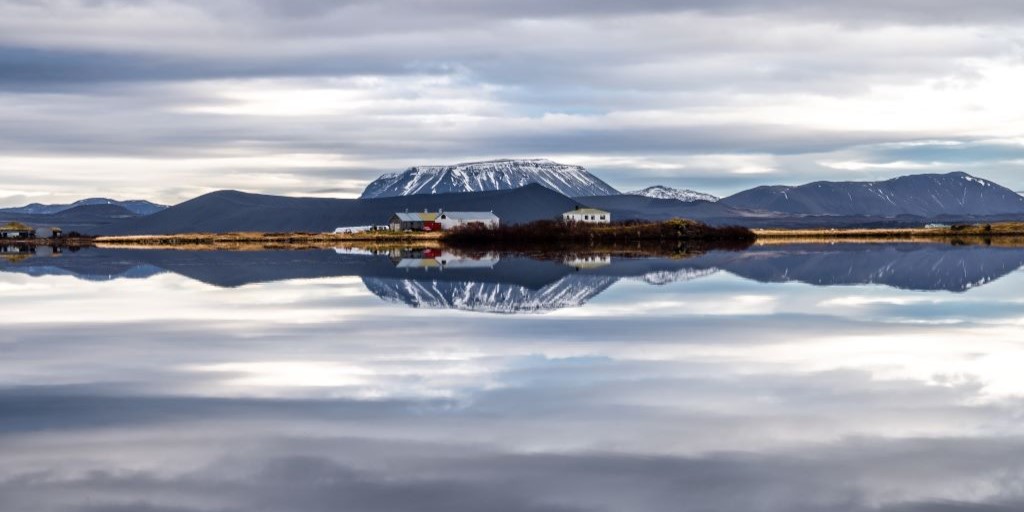 Mývatn Lake is a beautiful lake with many small islands in the north of Iceland, the fourth largest lake in Iceland. It is one of the most amazing natural attractions for both tourists and producers around the world. "The Fate of Furious" the 8th installment of the Fast and Furious franchise was shot in this lake for their final scene during the winter when the water all becomes ice.
Stykkishólmur is a fishing town located in the western part of Iceland filled with adorable and very colorful old houses. This town was used as a background in "The Secret Life of Walter Mitty." The bar scenes and the helicopter take-off scenes were all shot here. The movie was also shot in many other parts of Iceland.
Film Equipment and Crew in Iceland
Iceland is a small Nordic Island country, so they have a small but excellent selection of crew and equipment. The crew is multilingual, also available locally, and knows production work very well. All standard equipment like cameras, gear, grip, and lighting are available locally as well. Mbrella Films can help you with diverse producers who have over 10 years of experience in film production that will guide you through every step of the production in Iceland.
Budget for production in Iceland
Our producers at Mbrella Films will take care of your production and ensure you are given a detailed breakdown of the line budget, so you'll know where your money is going at every step of the production process. If you want Iceland to be the destination for your next film production, feel free to contact us via the form below. Mbrella Films is here to help all the time.