Shanghai, the country's second-largest city and a global economic hub, serves as a perfect location for filmmakers, blending contemporary cool with old-world charm to captivate both domestic and foreign audiences. Mbrella Films is one of the leading production companies in Shanghai that can provide you with full-scale production services from pre-production to post-production, ensuring you have an excellent experience throughout the production process.

With our team of highly skilled and experienced producers and crew, we handle all of your production needs to meet the highest standards. We can provide you with state-of-the-art equipment, including the latest cameras and lighting gear, for your next film production. Our team can also assist you in obtaining the necessary permits for filming in Shanghai, ensuring a smooth production process, and limiting any potential issues. Contact us now if you're interested in bringing your next film production to Shanghai, or continue reading to find out more about filming locations in the city.
Filming Locations in Shanghai, China
Shanghai offers a rich variety of filming locations, providing filmmakers with opportunities to enhance their storytelling. From historical landmarks to contemporary urban settings, the city's diverse locations cater to a wide range of film genres and styles. Despite being the largest city in China, Shanghai boasts a reliable transportation and accommodation system, ensuring a seamless and convenient process for your film production.
Lujiazui is a vibrant and futuristic financial district located in the Pudong area of Shanghai. It has become an iconic symbol of the city's rapid development and economic prowess. Towering skyscrapers dominate the skyline, making Lujiazui a popular filming location for modern and sci-fi films. The most famous landmarks in Lujiazui include the Oriental Pearl Tower, Shanghai Tower, Jin Mao Tower, and the Shanghai World Financial Center. Blockbuster-tier film productions such as "Skyfall" and "Her" were filmed in this particular area.
The Bund is an iconic waterfront area along the Huangpu River, blending colonial-era buildings and modern landmarks like the Shanghai World Financial Center. Perfect for period dramas and romantic films, offering a timeless and elegant backdrop. "Mission: Impossible III" was filmed in this particular area, where Ethan Hunt was on a mission in Shanghai and had to jump across the buildings.
Huangpu River is a river that flows through Shanghai and features scenic views of the city's skyline and iconic bridges, making it suitable for various genres, including romance, drama, and even action, due to its picturesque waterfront setting. In "Transformers: Revenge of the Fallen," chaotic battle scenes between the Autobots and Decepticons took place among the city's skyscrapers and along the banks of the Huangpu River.
Yuyuan Garden is a classical Chinese garden dating back to the Ming Dynasty, boasting traditional pavilions, rock formations, and ponds. The location is ideal for historical films and many other genres, offering a serene and picturesque environment that would look stunning in your next film production.
Zhujiajiao is an ancient water town located on the outskirts of Shanghai. Often referred to as the 'Venice of Shanghai,' it is known for its unique canals, stone bridges, and well-preserved traditional buildings. This picturesque water town offers filmmakers an authentic backdrop for historical or any type of film, making it an ideal setting for scenes set in ancient China.
Film Equipment and Crew in Shanghai, China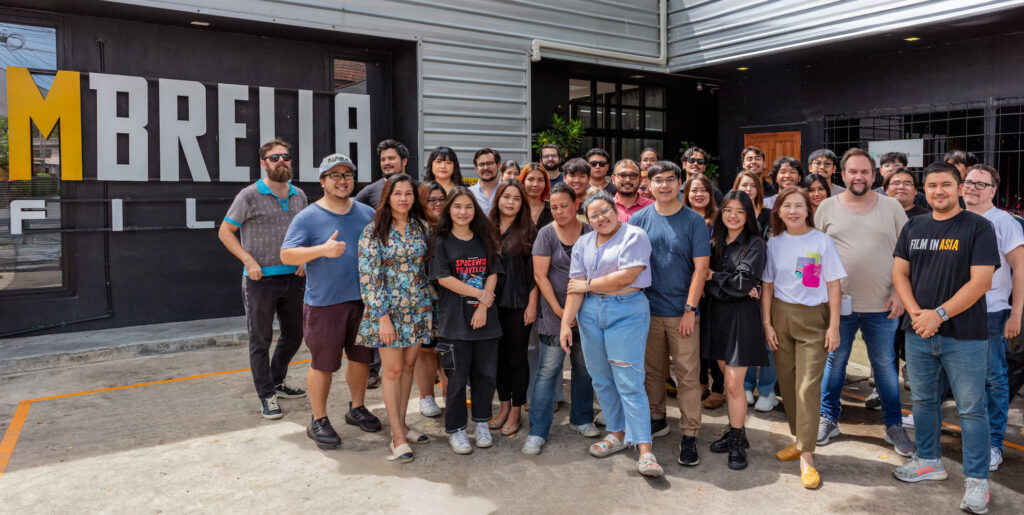 At Mbrella Films, we offer a wide range of film equipment and a skilled crew for your next production in Shanghai, whether it's a documentary, short film, or feature film. Our extensive equipment inventory caters to diverse production needs. Our English-speaking and highly professional crew has vast experience working on numerous film productions worldwide. Moreover, our producer, with over a decade of experience, will expertly guide you through every step of the production process in Shanghai.
Budget for Film Production in Shanghai, China
Film production budgets are crucial in any filming location, including Shanghai. At Mbrella Films, we prioritize transparency by providing a detailed breakdown of the line budget, ensuring you know how your money is allocated throughout the production process. With no hidden costs or unexpected charges, you can trust us to elevate your next film production in Shanghai. Contact us using the form below and take your project to the next level with us.