Beijing, as the capital of China, offers a unique blend of cultural heritage, modern infrastructure, and a vast talent pool, making it an attractive destination for filmmakers and production companies. Mbrella Films is a production company based in Beijing that can provide you with full-scale production services from pre-production to post-production with a seamless transition between each stage.
We handle every aspect of the production process, ensuring that your project is completed on time, and you have an excellent experience throughout. We also have a team of talented artists who excel in every aspect of the production process and state-of-the-art equipment and tools that can be provided for your next film production. Additionally, to ensure a smooth production process, our team can help you obtain the necessary permits for filming in Beijing. Reach out to us today if you're interested in bringing your next film production to Beijing.
Filming Filming Locations in Beijing, China
Beijing offers a diverse range of filming locations that cater to various genres and styles of filmmaking. From ancient historical landmarks to modern urban landscapes, the city provides filmmakers with a wealth of options to bring their stories to life. Additionally, the transportations in Beijing are very convenient, which can be an advantage when traveling between locations in the city.
Beijing Central Business District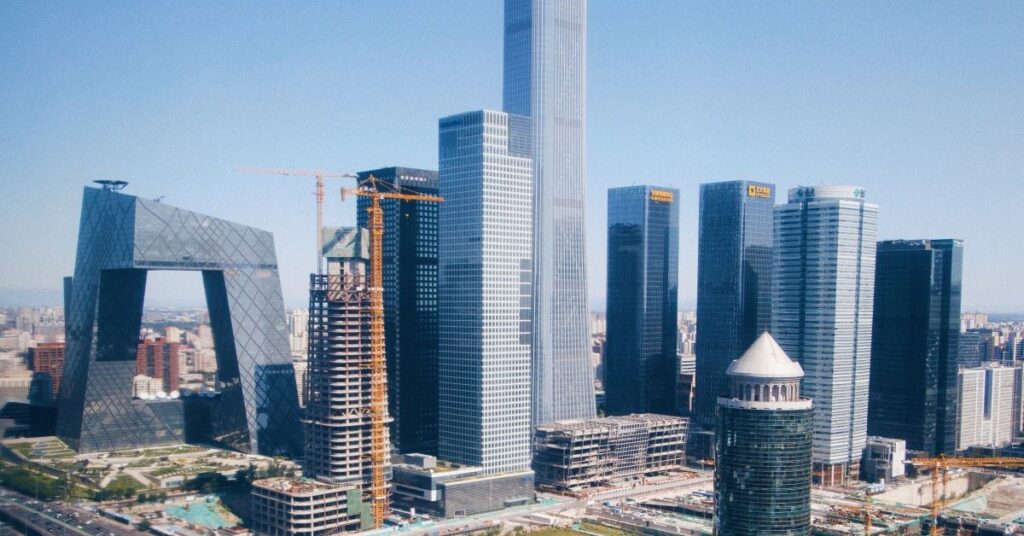 The Beijing Central Business District is a modern and bustling area that serves as the city's financial and commercial hub. It features a striking skyline with numerous skyscrapers and futuristic architecture. The CBD's modernity and contemporary atmosphere make it an attractive location for filmmakers seeking to portray urban environments, high-tech settings, or scenes depicting busy city life. "Transformers: Age of Extinction" and "Looper" were shot in this particular area.
Beijing National Stadium (The Bird's Nest)
The Beijing National Stadium, commonly known as the Bird's Nest, gained international fame as the main venue for the 2008 Summer Olympics. Its unique and intricate steel lattice structure, resembling a bird's nest, makes it an iconic landmark in Beijing. The stadium's design and grandeur offer filmmakers an opportunity to showcase modernity and innovation in their projects. An establishing shot from "Transformers: Age of Extinction" features this particular building.
The Forbidden City, also known as the Palace Museum, is one of Beijing's most iconic and historically significant landmarks. It was the imperial palace during the Ming and Qing dynasties and served as the political and ceremonial center of China for nearly 500 years. The Forbidden City's majestic imperial architecture, ornate gates, courtyards, and sprawling gardens provide an authentic and breathtaking setting for period dramas, historical films, and stories set in ancient China. "The Last Emperor" is the most famous film primarily shot in this location.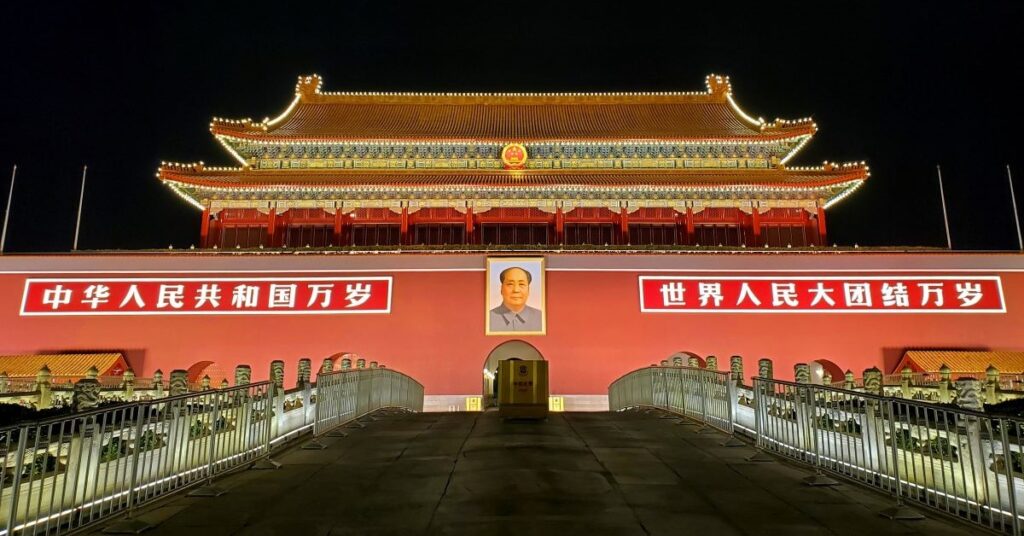 Tiananmen Square is one of the largest public squares in the world and holds immense political and historical significance in China. It has been the site of numerous significant events throughout China's history. Its vast open space, the Monument to the People's Heroes, the Great Hall of the People, and the National Museum of China offer a range of backdrops for films. Films require scenes set in public squares, political events, or moments of national importance.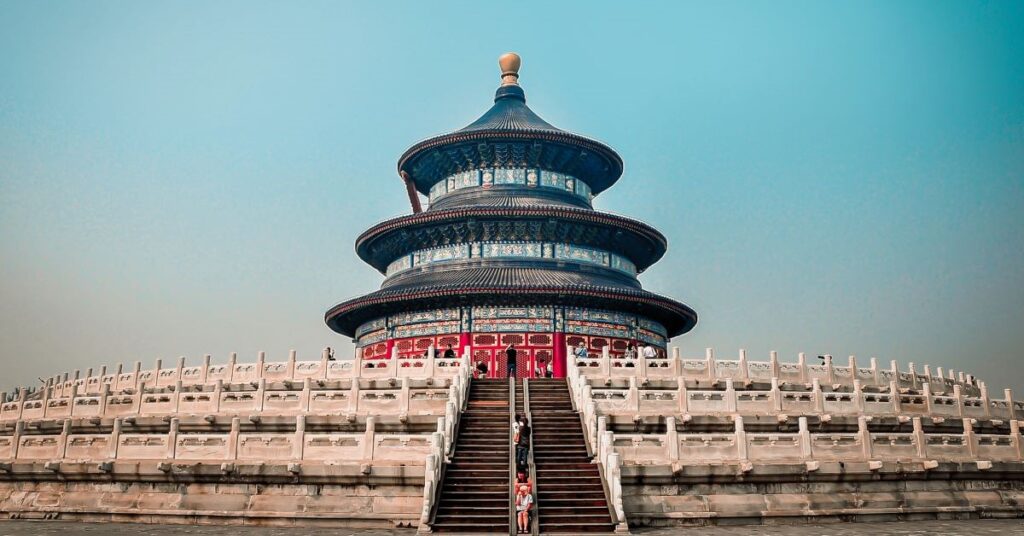 The Temple of Heaven is a remarkable religious complex that once served as an imperial sacrificial temple during the Ming and Qing dynasties. Designated as a UNESCO World Heritage Site, it is renowned for its stunning circular architecture and tranquil surroundings. With its beautiful vermilion walls, decorative blue roofs, and the iconic Hall of Prayer for Good Harvests, the Temple of Heaven, provides an ideal filming location for historical and cultural productions.
Film Equipment and Crew in Beijing, China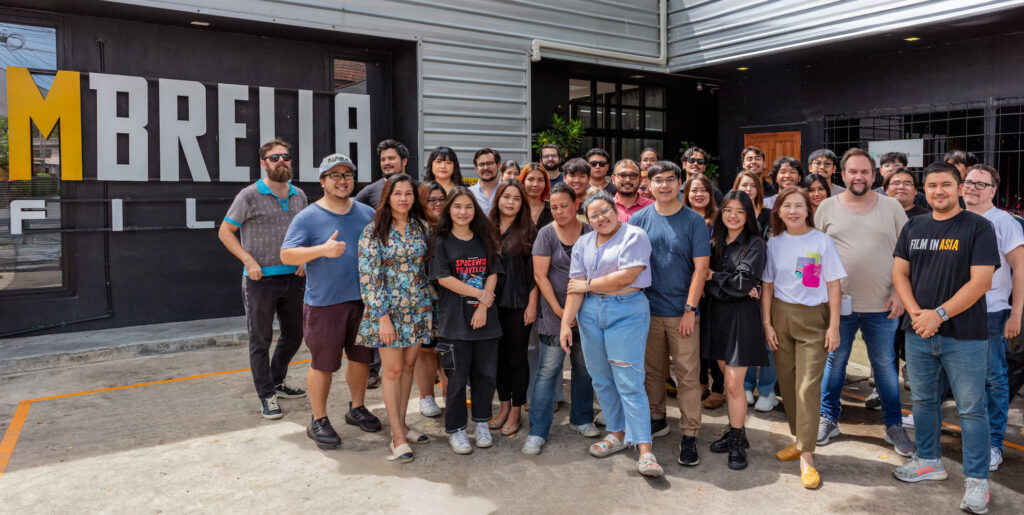 Experience top-notch film production in Beijing with Mbrella Films! Our skilled crew and state-of-the-art equipment are perfect for documentaries, short films, and features. Backed by over a decade of expert crew, our producers ensure a seamless and captivating cinematic experience in this vibrant city. They will help guide and walk you through the production process in Beijing. Contact us now to bring your creative vision to life on the big screen!
Budget for Film Production in Beijing, China
At Mbrella Films, we understand the importance of budget transparency. That's why we provide a detailed breakdown of our line budget for your production. No hidden costs or surprises, just a clear understanding of how your resources are allocated. Take your film project to the next level with us in Beijing. Simply reach out to us using the form below, and start your next film production with us in Beijing.