Madagascar, an island country located off the southeastern coast of Africa in the Indian Ocean, boasts rich biodiversity, with 5% of the world's plant and animal species, including the iconic Baobab tree and several species of chameleon and lemur. The country's diverse seascapes and landscapes, coupled with its countless wildlife and plant species, have made it a dream location for filmmakers around the world. Despite the country's bureaucratic permitting process, our experienced team at Mbrella Films can help you navigate it and get your production up and running smoothly in Madagascar.
When it comes to infrastructure and facilities, Madagascar has local film crews, equipment rental, and production services available to support your project. The country's reputation as a prime location for wildlife documentaries is well-established, with notable examples including the acclaimed series "Life." Whether you're shooting a wildlife documentary, a feature film, or a commercial, Madagascar has plenty to offer. Contact us via the form below to learn more about the cool locations for your film production.
Filming Locations in Madagascar
Madagascar's vast and diverse landscapes make it a dream location for many filmmakers. From the iconic Baobab trees to the bustling city neighborhoods, Madagascar offers an array of stunning locations to film. Additionally, the country's abundant plant and animal species provide a wealth of opportunities for documentary production. It's no wonder that Madagascar is one of the most sought-after countries for documentary filmmaking.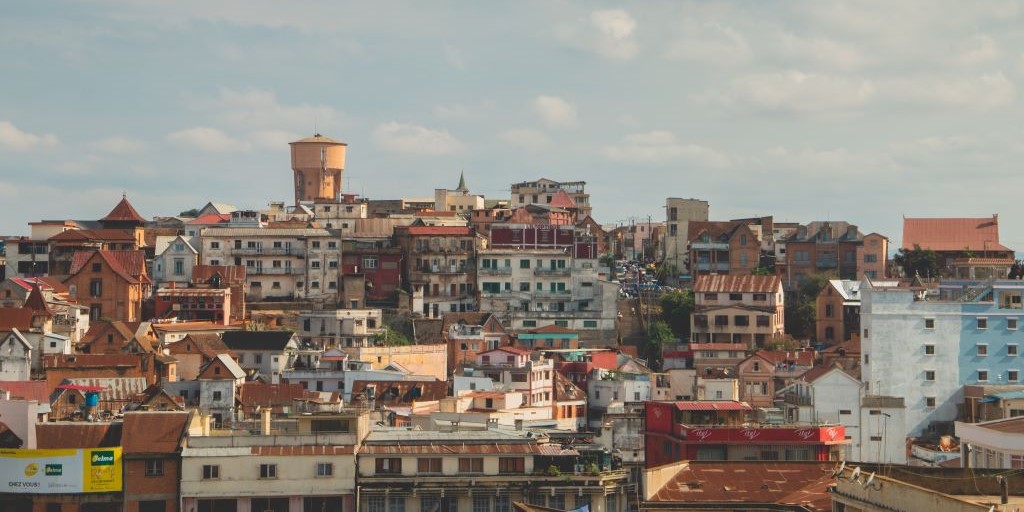 Antananarivo, also known as Tana, is the largest city and capital of Madagascar. With its royal palace, historic buildings, statues, and monuments, the city is a treasure trove of history and culture. If your film production requires a historical setting, Antananarivo should be at the top of your list of potential shooting locations.
Morondava is famous for its spectacular Avenue of Baobabs, which are giant baobab trees that have been standing for over 800 years. They are a legacy of the dense tropical forests that once thrived in the area. As the country's population grew and the forests were cut down, the locals preserved the baobab trees for religious reasons. This location would be perfect for any film or documentary seeking a spectacular sight of the baobab trees.
Nosy Iranja is a two-part island connected by a 2-kilometer-long sandy causeway. The island is a nature reserve that is home to sea turtles and palm crabs. Its sandy beaches and turquoise blue ocean make it a paradise for visitors. This location would be ideal for films with a comedic, vacation, family, or documentary theme.
Mahajanga is a city located in the northwestern part of Madagascar and is also a significant seaport, second only to Toamasina. In addition to its bustling port, Mahajanga boasts stunning beaches along the coast. If your film is seeking beautiful seascapes or beach scenes, Mahajanga is definitely worth considering.
Located outside Mahajanga, the Cirque Rouge is a canyon or lunar landscape that boasts stunning colors and rock formations that light up in all their splendor under the effect of the sun. Filming your production in this unique location would add a visually striking element to your film, showcasing the beauty and diversity of Madagascar's landscapes.
Film Equipment and Crew in Madagascar
Madagascar has basic cameras and other equipment, as well as some locally available crew, that can be utilized for any film production. More specialized camera equipment and key crew members are best brought in from abroad. However, Mbrella Films, our local production house in Madagascar, can provide specific information on both crew and cameras for your film production. We can also provide English-speaking producers with over 10 years of experience working in film production. They can help ensure your film production runs smoothly from pre-production to post-production in Madagascar.
Budget for production in Madagascar
Throughout the entire production process, from obtaining permits to coordinating logistics, filming in Madagascar can be time-consuming and expensive. At Mbrella Films, our experienced producers will work with you to develop a detailed budget and ensure that your resources are used efficiently. If you're considering bringing your next production to Madagascar, don't hesitate to contact us using the form below. We're always available to answer any questions you may have.