Spain is considered to be one of the largest countries in Europe. It has been host to many film productions, from local Spanish directors to blockbuster productions. To name some of the movies/series that were filmed here are: "Pan's Labyrinth", "Uncharted", "Money Heist", and the "Game of Thrones" franchise. This should give you an idea of how many options you have to scout out for your film production. Being the host for many film productions for so long makes the permitting process in Spain pretty straightforward.
Spain has great potential to be the perfect home for your film production. Mbrella Films, one of the top production houses here, can have crew members that are multilingual and are well experienced in working with international productions. Mbrella Films can also provide you with producers who have over 10 years of experience in film production and have in-depth knowledge and creativity to guide you through every step of your production in Spain. Keep reading to find out more about the locations, budgets, crew, and equipment for your film production in Spain
Filming Locations in Spain
Spain contains a large number of landscapes that would fit in any type of film production. From the famous cityscapes of Madrid and Barcelona to the many gothic buildings and cathedrals to an isolated beach, rolling mountains, and castles outside the city.
Madrid has produced both local and international films. Feature films shot in Madrid include the action-thriller blockbuster "The Bourne Ultimatum" and the historical fantasy "Pan's Labyrinth". Many film productions have chosen to bring their production here because this capital city is easily accessible for productions.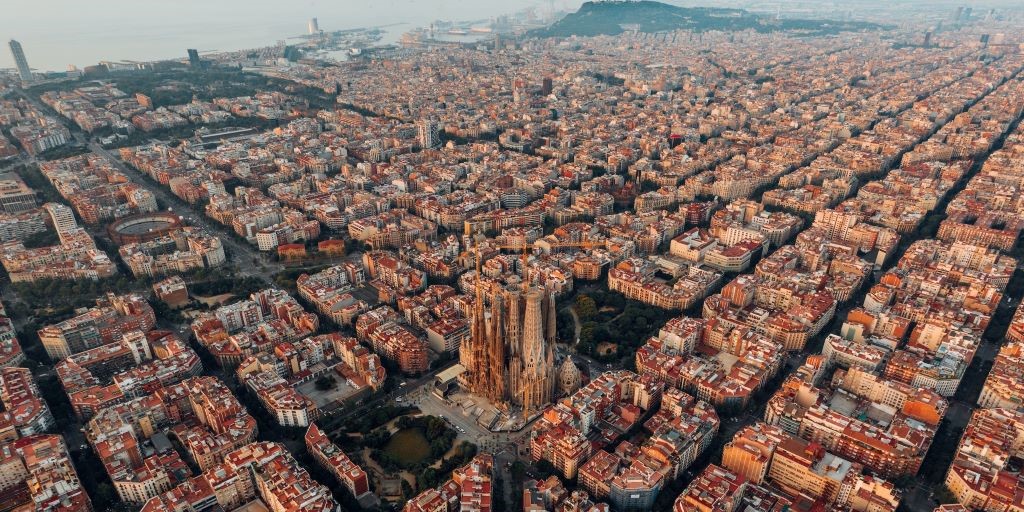 The second largest city in Spain, but in terms of the landscape, this city is second to none. An action blockbuster-tier film production like "Uncharted" was once filmed in this city. Also, a romantic-drama comedy film "Vicky Chistina Barcelona" by Woody Allen was filmed here too.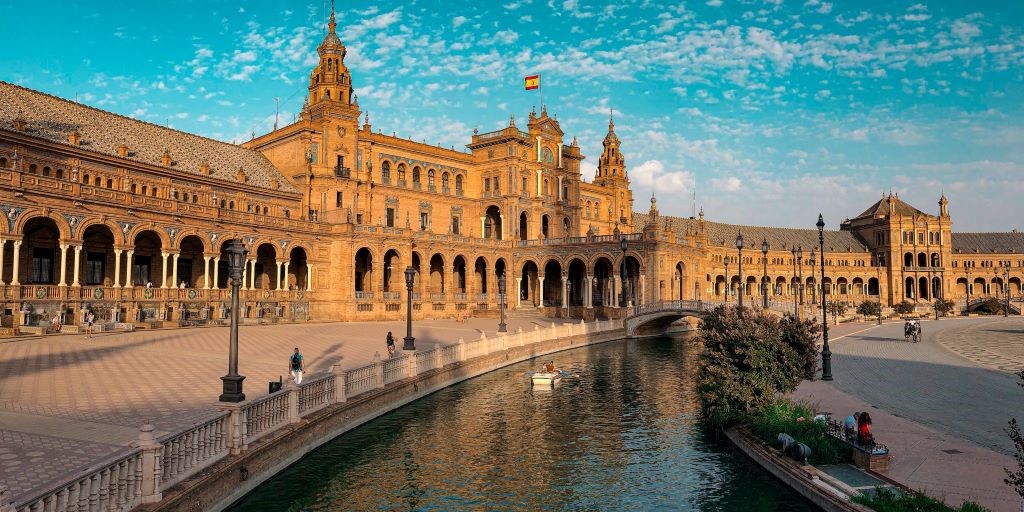 Seville is famous for its old town that is combined with some modern architectural touches. It's a dream destination for many tourists and filmmakers. This particular location was once used in "Star Wars Episode I: The Phantom Menace" as Planet Naboo and also reappeared in "Star Wars Episode II: Attack of the Clones."
Segovia is famous for its historic buildings including three main landmarks. Its midtown Roman aqueduct, its cathedral, and the medieval castle. This city has been used in most ancient period films like "Kingdom of Heaven", "Conan the Barbarian", and "The Promise." However, this city is also going to look great in any genre of film production as the locations are unique.
Due to its arid landscape, numerous Spaghetti Westerns were filmed in Almería, and some of the sets still remain as a tourist attraction. However, Almeria also contains a coastline and seascapes for your film production. An example of a blockbuster production that used many landscapes in Almeria is "Game of Thrones" from The desert of Tabernas to the coast of Cabo de Gata natural park.
Film Equipment and Crew in Spain
As many local and international productions always bring their production to Spain, this makes it a country where the crew and equipment for film production are naturally trained professionals and reliable. Whether your film productions are big or small, Spain can deliver in multiple aspects. Top-tier cameras such as REDs, Arris, and many more are available and ready to go on any set. With our producers who have over 10 years of experience in film production and know every ins and outs of the film production industry, Mbrella Films can take your film production to the next level in Spain.
Budget for production in Spain
Filming in Spain, one thing that can't be valued is its landscapes. Every scenery you find here is priceless. However, our producers will break down your line budget in the entirety of the film production. Contact us at any time via the form below, if you're interested in bringing your film production to Spain.