Having previously been the host city of the 2010 Asian Games, Guangzhou has undergone swift modernization. Now, Guangzhou stands as an important economical, national and international transportation center as well as a famous hotspot for Cantonese cuisine. This bustling metropolis, also known as 'Canton', is the capital of Guangdong Province in South China and is heavily influenced by nearby Hong Kong and Macao.
Guangzhou is most likely the first city one visits when coming to China, much like Beijing or Shanghai. An important economic and historical city situated in the north of the Pearl River Delta, is widely acknowledged as a crucial trading center. It boasts a busy port that influences the entire country's economy making it an economic pillar with offices and factories also operating locally and abroad. This has led to its status as one of the "world factories" with the production of all kinds of products in China. Additionally, Guangzhou has a new modern subway system that provides networks throughout the urban center. China's rapid economic progress and the government's new investments in the film industry have led to an increase in skilled and experienced crew members for visiting productions.
Mbrella Films facilitates all of your film and video production needs for setting up production in Guangzhou. Please don't hesitate to contact us at any time with inquiries, or requests for quotations via email, phone or through the contact form below. Keep reading to learn more about the wide array of video production services we carry out in the elegantly spectacular Guangzhou.
Video Production Services Guangzhou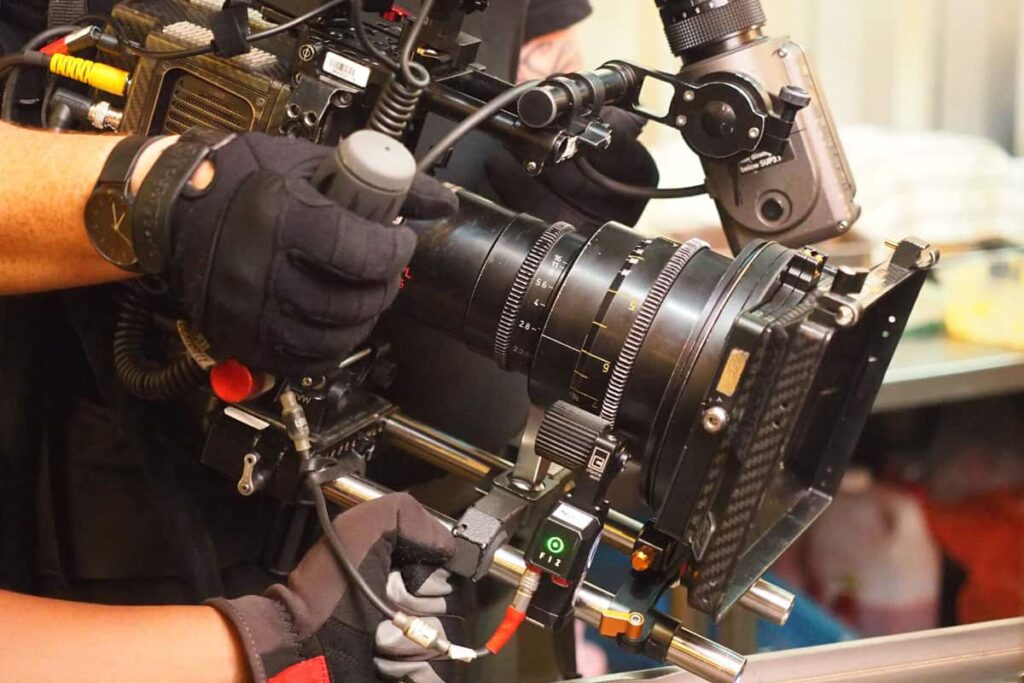 Video production has many types, from music videos and documentaries to corporate videos and event videos, each has its own unique benefit. For companies looking to create videos, corporate videos, viral marketing videos, and television commercials (TVC) all help broaden brand awareness. A great video will create a deeper connection between the company and their audience. Production sizes can vary from a smaller run-and-gun crew of two or three to a much larger crew of twenty or more depending on the type of project. Some productions will require more planning, and higher budgets. Still, the aim of every film and video production should be to tell the best story possible.
Mbrella Films has numerous years of experience between our talented team of filmmakers, both on the creative and logistical side. We have produced content for brands such as Google, Nike, Land Rover, Apple, Kayak, GoPro and Hennesy just to name a few. Our production team takes careful steps for considerable planning during the pre-production phase to ensure we cover all logistical matters.
In Guangzhou, Mbrella Films have local fixers who have detailed knowledge of the city's locations and resources. Read further to gain insight into what film fixers do and how valuable their services are.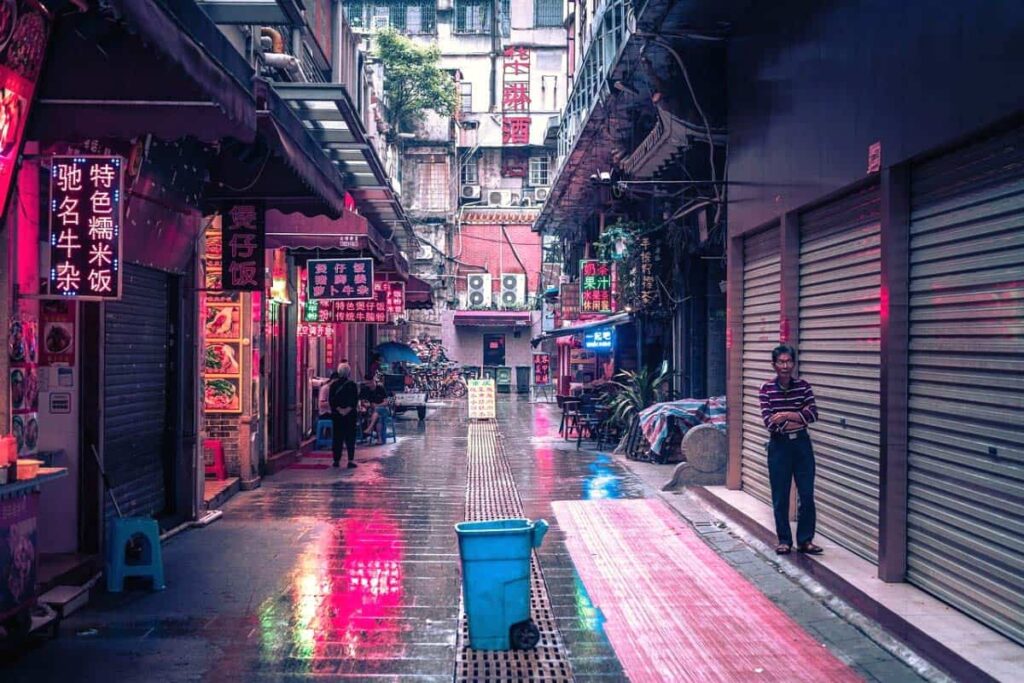 Mbrella Films has local fixers in Guangzhou who will help visiting productions access the local industry's resources. Fixers are local experts who know the ins and outs of the local languages, rates and customs and share with us their lengthy roster of contacts to ease the production process.
During shooting, any number of issues could come up and halt production. A major responsibility of fixers is to provide solutions when problems arise on set. Their array of responsibilities extend to logistical processes such as providing lodging, dining and transportation. An experienced fixer gives directors, producers and production team members the luxury of focusing on their obligations. This allows space for the creative process to prosper.
Mbrella Film's local Guangzhou film fixers provide us with their extensive network of contacts to ensure every video production is a resolute success. Keep reading to learn more about Guangzhou and the breathtaking locations that the local fixers scout and manage for visiting productions.
Top Filming Locations in Guangzhou
The Canton Tower (Guangzhou Tower) is situated right at the south bank of the Pearl River, and faces Haixinsha Island to the north. Officially it's the tallest TV tower in China and the third tallest in the world. From the top observation deck, you'll have a birds-eye view of the entire city. Inside the tower are a host of lavished entertainment areas, romantic restaurants and several fine platforms for shooting, with some of them holding some top world records.
Clearly noted for its unique design. The designer, Mark Hemel, said he was inspired by the bones of the female hip joint. He then went on to create a slim waist in the middle of the tower and designed it as a fair lady twisting her waist while looking behind.
A more naturally serene location is Yuyin Garden which was once a private garden of a scholar after having been built in 1864. It's known for its beautiful landscape, pavilions, bridges, rocky hills and flowers that create a dreamlike scenery perfect for an afternoon shooting. You will see a couplet at the entrance to the inner garden, a few minutes' after having entered the main gate, describing the lovely scenery with the lines "flowers spread all around the small yard like red raindrops; trees shade every corner like green clouds".
Shamian Island, literally translates to "sandy surface" in Chinese. The island is surrounded by water, and consists of three east-west avenues – Shamian Avenue, Shamian North Avenue and the South Avenue, and five north-south streets – Shamian Street 1 to 5. This divides the whole area into 12 parts, with many wonderful European architecturally designed buildings such as the White Swan Hotel, Shamian Hotel, and Poland Consulate in Guangzhou
For any inquiries about producing your next video production in the magnificent Guangzhou, please reach out to us time by email, phone or through the contact form below. Our producers are on constant standby to respond to your inquiries. Have a wonderful day!