Located in Central Europe, Switzerland is a country filled with endless natural beauty. From the Swiss Alps to landmark lakes, stunning fields, hiking trails, and much for you to discover. It would be perfect for a calm tone, to bring a sense of nature out into your film production. Switzerland is a great location to bring your production and with their film-friendly country, Switzerland film permits can be obtained quickly and easily.
If you feel that Switzerland can potentially be the next place for you to bring your production, you're in good hands. They have a vast number of production houses for you to choose from. As many Blockbuster tier movies are filmed there, their equipment and crew are guaranteed to have experience. Mbrella films can provide you with producers who have over 10 years of experience and are familiar with all kinds of work in film production. Keep reading to learn more about great locations for your production in Switzerland.
Filming Locations in Switzerland
Switzerland offers a wide range of landscapes and top locations, all within very short distances from each other from an urban area in the city, a snowy alpine landscape, to a lakeshore. Whether the production that you bring with you is a small personal production or a full-length feature film, Switzerland can offer you many scenery options as seen in blockbuster-level films.
Talking about the locations in Switzerland, the Swiss Alps should be included on your shot list. The infamous alps can be seen almost everywhere you go in Switzerland. It's the part that embodies everything beautiful about Switzerland and it has been used in many Bond films from the old ones like "The Spy Who Loved Me" to the new ones like "GolddenEye." This location would make your winter film production a masterpiece.
This famous city is home to so many beautiful buildings and architecture-designed buildings. Scenes like this would look great on any type of commercial ad or feature film. This is where "The Girl with The Dragon Tattoo" starring Rooney Mara took place, the scene where Elizabeth stayed in a 5 stars hotel in Zurich and the Zurich Airport also appeared in the film. Even Jason Bourne visited the city in "The Bourne Identity."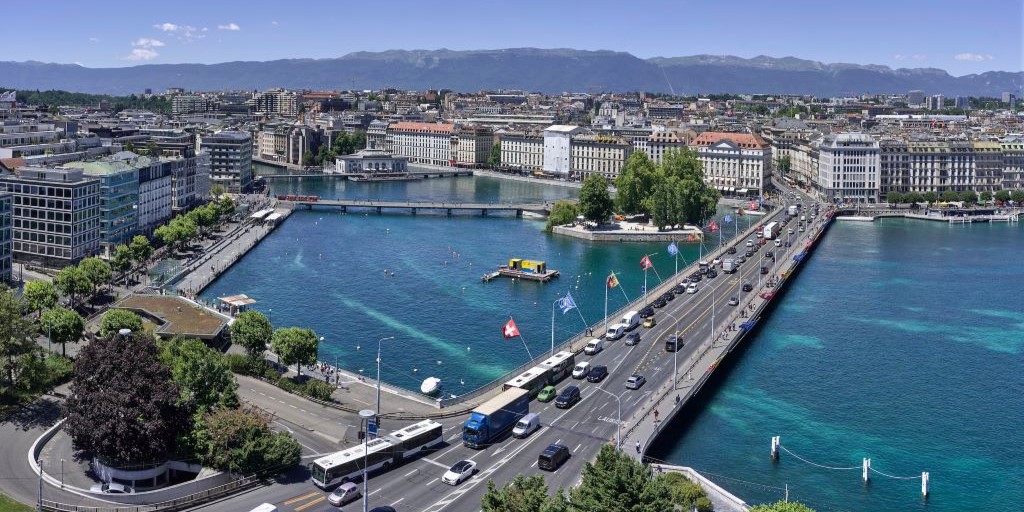 Geneva is a stunning example of culture and beauty. Its cosmopolitan appeal is perfect for filming European-style movies, or large-scale western productions. Many blockbuster films took place here in Geneva like "The Wolf of Wall Street", "Snowden", and "Syriana".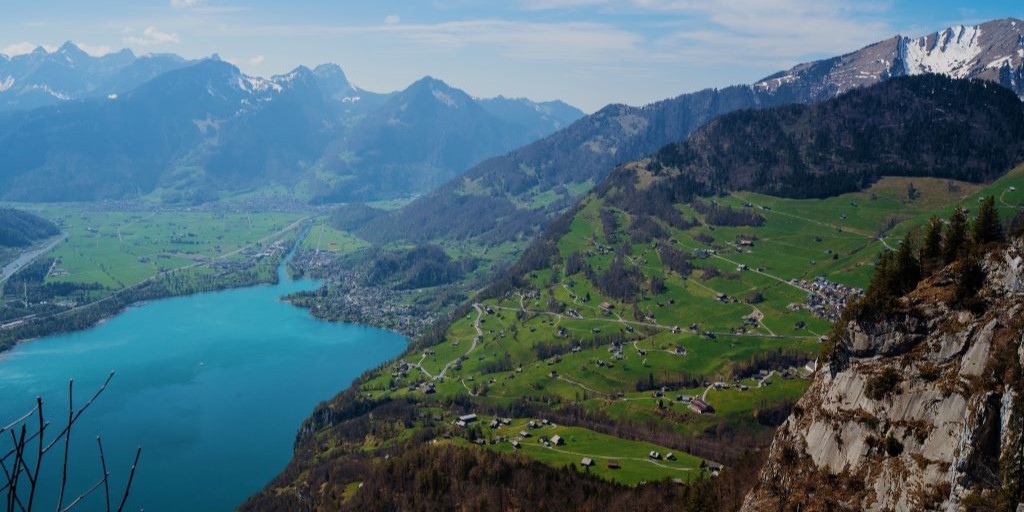 In Walensee, you have choices from a lakeshore view of Lake Walenstadt, a landscape field of a Weesen, Quinten, Quarten, and Murg town to an alpine view of the Swiss Alps. Walensee is where one of the most impressive stunts scene from "Point Break (2015)" was filmed with a wing suit-flying stunt crew.
Grindelwald is a village famous for its ski hills, which was used as a background for the planet Alderaan in "Star Wars: Episode III – Revenge of the Sith." This location would be perfect for any winter collection or winter sports commercial or you use it to act as another planet in your sci-fi film like Star Wars did.
Film Equipment and Crew in Switzerland
Switzerland has a small but top-tier selection of crew and equipment. The crew is familiar with working in many sizes of productions, whether it's TVC, MV, or a big-budget feature film, they've experienced countless fields of production. The Equipment here is reliable, from top-tier cameras to any standard gear, Switzerland can provide you with a large range of options and Mbrella Films can help you with an experienced English-speaking producer who communicates fast and acts quickly.
Budget for production in Switzerland
Filming in Switzerland might be more expensive than in other countries in Europe but their scenery is worth the price. Our producers at Mbrella Films will take care of your project and make sure you know your line budget in its entirety at every step of the production process. If you're interested to bring your film production to Switzerland, please feel free to contact us via the form below.