Romania is a favorite place for productions to film a diversity of locations near each other. The country has a wealth of extraordinary, undiscovered locations, from cities to small villages, medieval castles to modern structures. However, the most famous location for many blockbuster-tier film productions in Romania is the medieval castles that have been placed all over the country. They also have played host to many films and recently a Netflix series "Wednesday" the directional debut on TV by Tim Burton which turned many producer's eyes to this country. Romania always encourages international productions to shoot the film in their country, making the permitting going straightforward. Our team can get your production off the ground and ready to run in just 5-7 working days.
Whether your productions are short films or feature films or commercial ads, Mbrella Films can provide you with top quality that is budget friendly. We can provide you with producers who have over 10 years of experience in film production to help guide you through every step of the production process. If you're interested to find out more about Romania, keep reading for the best locations, equipment, and crew.
Filming Locations in Romania
Romania is filled with multiple sceneries that you want for your film production. From the gothic castle on the hill to the medieval church in the center of the city. Aside from that, Romania contains dense forests, sand beaches, and snowy mountains that would suit any type of film production you may have in hand.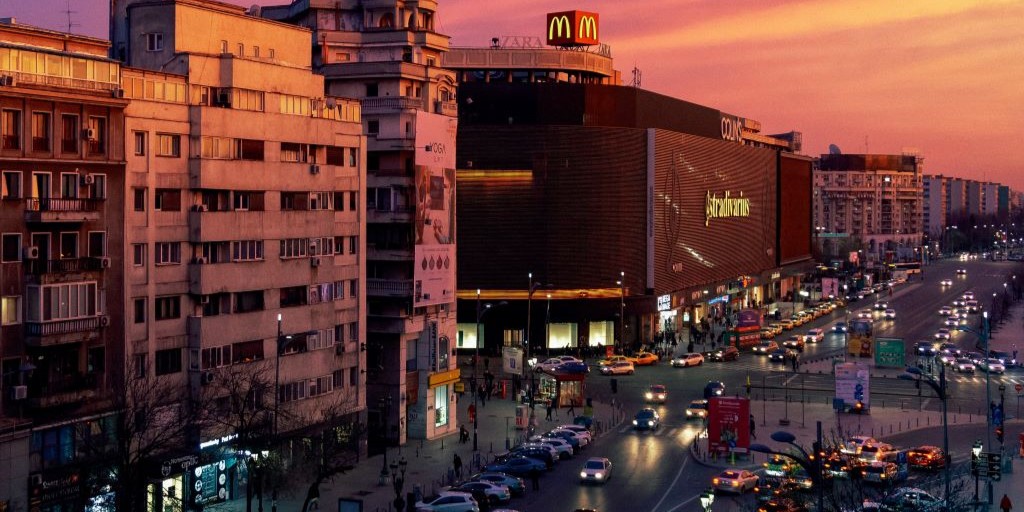 Bucharest is the capital and largest city of Romania, as well as its cultural, industrial, and financial center. The city has been the house of many blockbuster film productions such as "Cold Mountain", "The Contractor", and "What Happened to Monday." Most parts of the city are busy neighborhoods which would suit any film that required that vibe.
The Carpathian Mountains or Carpathians are a range of mountains forming an arc across Central Europe. 1,500 km long, it is the third-longest European mountain range, and most parts of the mountain range are in Romania. A Netflix series "Wednesday" was shot here in the castle and town on this Carpathian Mountain.
Peles Castle is a Neo-Renaissance castle in the Carpathian Mountains near Sinaia, Romania. This gothic vibe castle is featured in the film "The Brothers Bloom" starring Adrien Brody, Mark Ruffalo, and Rachael Weisz directed by Rian Johnson. The movie was also filmed in some parts of Bucharest in Romania too.
Another famous castle in Romania is Corvin Castle, also known as Hunyadi Castle or Hunedoara Castle, it is a Gothic-Renaissance castle in Hunedoara, Romania. Also, one of the largest castles in Europe. "Ghost Rider: Spirit of Vengeance" starring Nicolas Cage was once shot in this castle.
Biertan is a small village and one of the most important Saxon villages with fortified churches in Transylvania, having been on the list of UNESCO World Heritage Sites since 1993. The Conjuring franchise spin-off "The Nun" was shot in this town and also in many parts of Romania including Corvin Castle.
Film Equipment and Crew in Romania
As many blockbusters and world-class directors love to bring their productions to Romania more often, that shows how trustworthy it is for equipment and crew. All standard special gear, grip, and lighting equipment is available locally, even top-tier cameras like REDs, Arris, and many others. Mbrella Films is also ready to walk you through every step of the production process with our diverse producers who have over 10 years of experience in film production.
Budget for production in Romania
Romania is priceless when it comes to the number of scene options it can offer for your feature film or commercial ads. Our producers can take care of your line budgets and break down every detail in every step of the production process from pre to post. Feel free to contact us any time via the form below if you are interested in bringing your production to Romania. Mbrella Films is here to make your next film production come to life.