Qatar may seem to be a small country but it's a very modern country located on a Peninsula in the Persian Gulf. Filled with three main scenery options for your video or film production, Qatar is a one-of-a-kind destination for your next production. The desert, or dune for your historical or fantasy flick. Futuristic, ultra-modern city in the capital city of Qatar, Doha. Beaches or seascapes that are really near the desert and have a very unique look that will be suitable for your TVCs or feature films that require a futuristic look or traditional looks. Qatar has a unlimited number of production houses but, as one of the world's leading film production companies based in Doha, we can assure you that nothing is impossible to film in Qatar. Big-budget Hollywood movies like "Transformers: Revenge of the Fallen" was filmed there and many TVC productions choose to bring their productions to Qatar too. The permitting process in Qatar usually takes about 3-15 days to get approved depending on the locations you choose to film your project.
Bringing your production to Qatar would be great for your project, especially TVCs, it'll give you an impressive look for your project and Mbrealla Films can provide you with diverse multi-lingual producers with years of experience in video and film production. Read on find out more about where the best locations are for your next film production in Qatar.
Filming Locations in Qatar
Qatar has many sceneries that would match many types of film productions. From the desert of the dune sea to a skyline in the very modern city of Doha. If you're interested in bringing your production to Qatar, you should check these lists of locations out.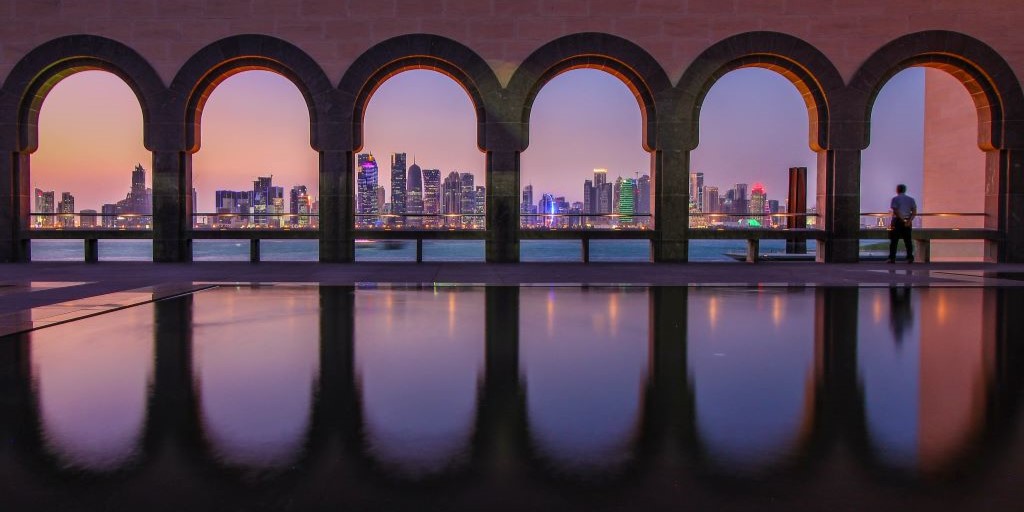 The city of Doha is famous for its skyline and very modern buildings with a unique style of architecture. It would be perfect for futuristic projects or luxury TVCs. Even action thrillers with great cinematography like a Bond movie could benefit here. A sample movie filmed here in Doha is "Operation Fortune: Ruse de Guerre" by Guy Ritchie.
Sealine Beach is in Mesaieed, one of the industrial cities of Qatar, it's covered with desert alongside the beach and sea. It's the perfect place to bring your car TVC productions or even a historical set-piece film. Action thriller films that have a car chase scene in the desert would look great in this location.
For a more calm and relaxing place like the beach, we would recommend you bring your production to Al Wakrah, it's the capital city of the Al Wakrah Municipality in Qatar. On its eastern edge are the shores of the Persian Gulf, which would be perfect for more down-to-earth films like Romantic movies or a vacation or beauty product TVC.
Film Equipment and Crew in Qatar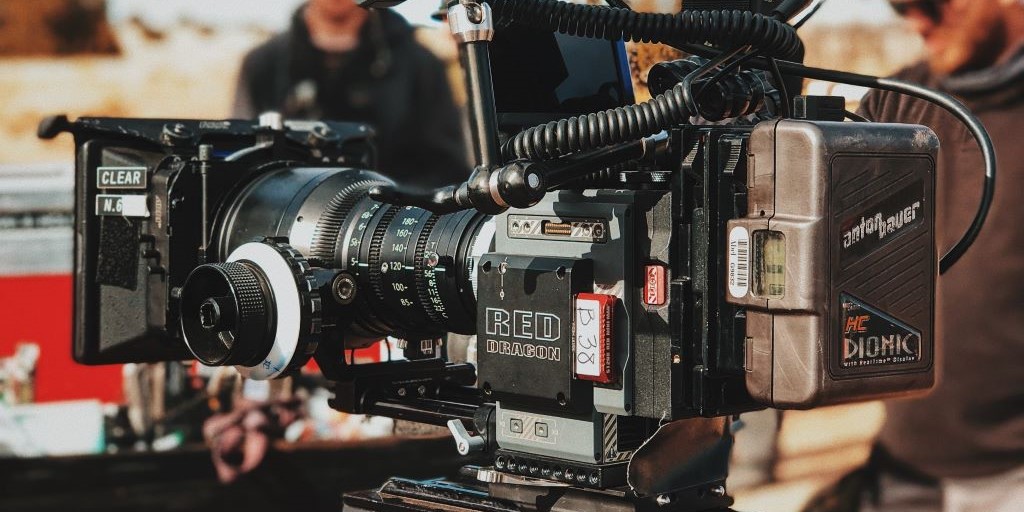 Even though it looks small, their technology is more advanced than in many other countries. Qatar has a vast tier of equipment for you to choose from based on your production needs. Whether it's a big budget or a small TVC, we can provide you with any range and tier of gear you may require, including Arri or REDs. For the crew, Mbrella Films can provide you with an English-speaking crew to make your project move forward efficiently. A producer that has in-depth creativity and worked on countless film productions for more than 10 years will help you bring out the best of your project. If you're interested in bringing your project to Qatar, don't hesitate to contact us anytime.
Budget for production in Qatar
Filming in Qatar will help you save more costs than filming in countries that have very similar sceneries like Dubai. Mbrella Films has experienced producers that will take care of your project and line budget to be precise in every step of your production. Feel free to contact us via the form below if you're interested in bringing your production to Qatar, Mbrella Films is here to get you covered.