Filming in Malaysia offers a unique and diverse range of opportunities for filmmakers, with its stunning natural landscapes, modern urban settings, rich cultural heritage, and supportive film industry. Additionally, with our help from Mbrella Films, we can take your next film production to the next level while still maintaining cost-effectiveness. We offer a wide range of services, from pre-production to post-production, ensuring a smooth transition between each stage of production.
Our producers will guide you through every step of the production process in Malaysia, from scouting locations to securing permits and coordinating the crew and equipment. With our experienced staff and state-of-the-art equipment, we can handle film productions of any scale. If you are interested in bringing your next film production to Malaysia, please feel free to contact us, and we will be delighted to assist you from start to finish.
Filming Locations in Malaysia
Malaysia offers a wide array of filming locations, each with its unique charm and versatility. From stunning natural landscapes to modern urban settings, the country's diverse geography provides filmmakers with a rich canvas to work with. It is a compelling destination for filmmakers seeking a wide range of backdrops for their film productions, regardless of the genre or scale.
Kuala Lumpur, the capital city of Malaysia, provides a dynamic blend of modern and historical settings for your film projects. From the iconic Petronas Twin Towers and Kuala Lumpur Tower to the lively streets of Bukit Bintang, this city offers a versatile urban backdrop suitable for film productions of any genre and scale. Additionally, Kuala Lumpur is easily accessible, as the main airport is located within the city itself.
Penang, often referred to as the 'Pearl of the Orient,' is known for its rich cultural heritage and colonial-era architecture. The George Town area, designated as a UNESCO World Heritage Site, showcases well-preserved historical buildings, vibrant street art, and bustling markets, a perfect setting for period dramas and narratives steeped in culture.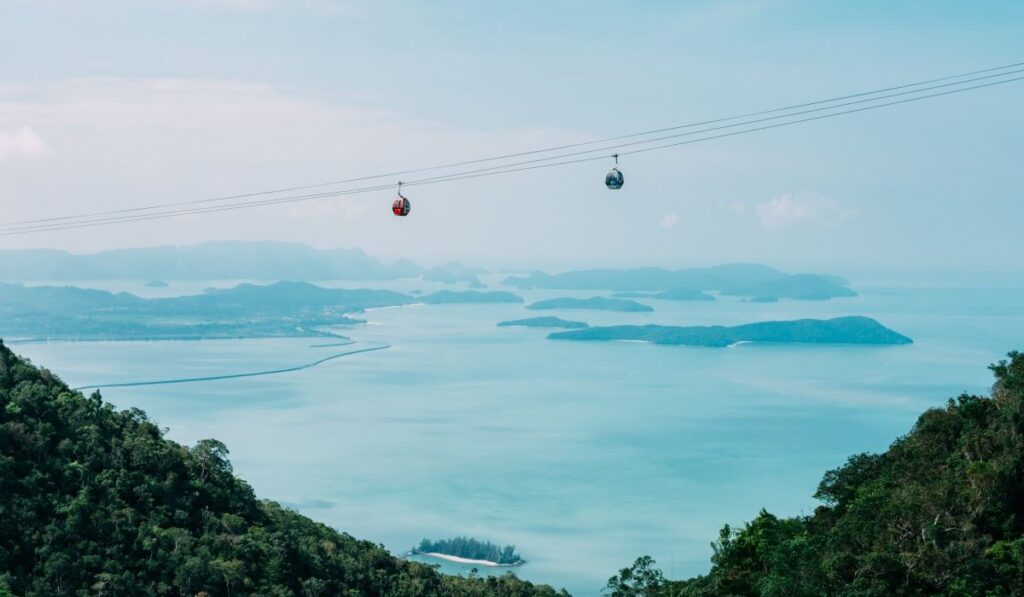 Langkawi, an archipelago of islands off Malaysia's northwest coast, presents pristine beaches, lush jungles, and breathtaking geological formations. This picturesque location is an ideal choice for filming scenes set in a tropical paradise, beachfront dramas, and adventure films.
Cameron Highlands, a highland region known for its rolling tea plantations, strawberry farms, and cool climate, features picturesque landscapes with misty hills and lush greenery. It provides an ideal tranquil setting for a variety of productions, especially those in the romance and drama genres.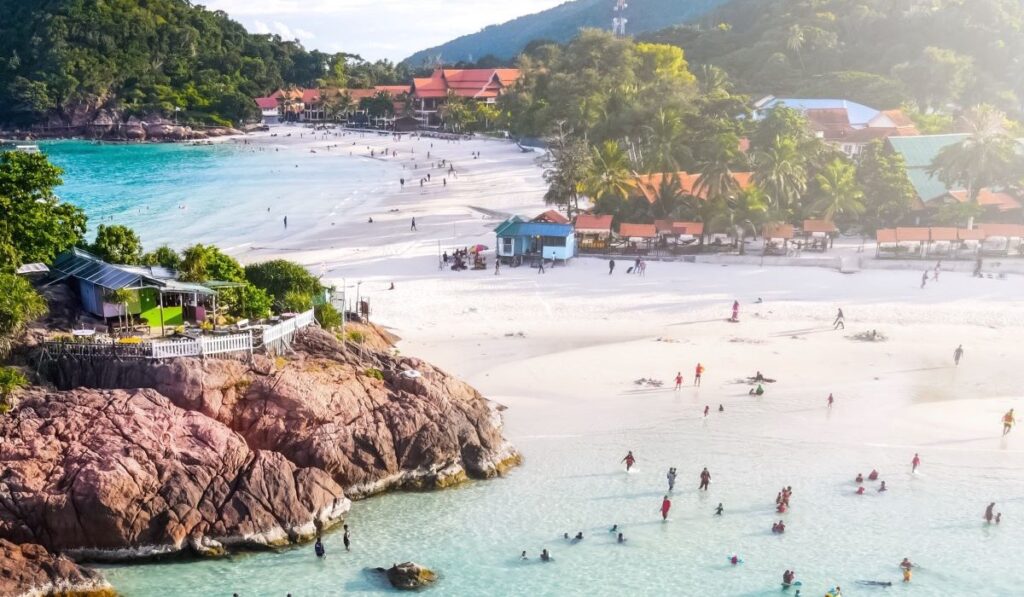 Redang Island is renowned for its white sandy beaches, crystal-clear waters, and vibrant coral reefs. This island paradise is an excellent option for capturing beach scenes, underwater shots, and tropical getaways, making it a perfect choice for beach-themed films and water-related activities.
Film Equipment and Crew in Malaysia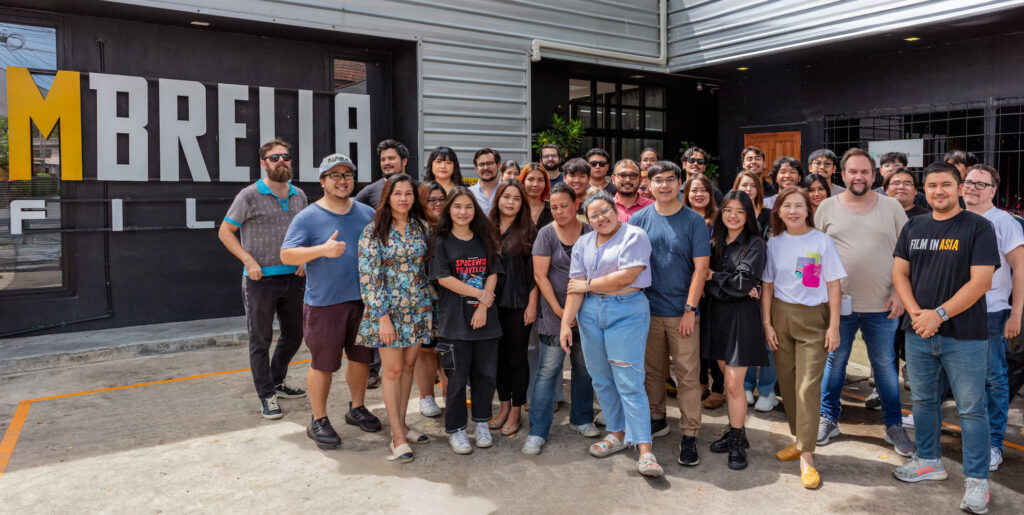 Mbrella Films offers comprehensive support for your production in Malaysia, providing a wide range of film equipment and a highly-skilled, English-speaking crew with experience in various global film productions. Our equipment selection spans from standard to top-tier options, including renowned brands like RED and ARRI. At every stage of the production, our dedicated producers will collaborate closely with you, ensuring a seamless and rewarding experience while working with us.
Budget for Film Production in Malaysia
Budgeting is a critical factor to consider when planning your next film production, regardless of your chosen location. At Mbrella Films, we not only offer competitive prices for our services but also prioritize delivering quality that aligns with our client's expectations. Additionally, our producers will provide detailed breakdowns of your line budget, ensuring transparency and clarity throughout the entire production process.