For many years, Germany has been a good host for many blockbuster-tier productions from around the world. The country can offer a wealth of locations including vast forests, rivers and mountain ranges, old-period architecture, modern cities, and sporting venues. To name some of the movies: "The Bourne Trilogy", "Captain America: Civil War", and "The Grand Budapest Hotel." It's clear how vast the locations Germany can offer for any genre of films. The permitting process is also very well organized, our team can get you the permit in 5-7 working days and take your production off the ground.
Germany could be the perfect home for your film production, no matter what scale of film production you bring. The equipment and crew here are of high international standards and are ready to onboard for any production. Mbrella Films can provide you with diverse producers who have over 10 years of experience in film production. They communicate fast, act quickly, and can assure you that your film production in Germany will run as smoothly as possible in their hands.
Filming Locations in Germany
With its diverse scenery that you can choose from the given locations, no matter what your next film production is about, Germany has got you covered. From the busiest city in Berlin that many spy-thriller films love to shoot to the quiet countryside where a genre-blending Nazi film; "Inglourious Basterds" by Quentin Tarantino was set. If you're looking forward to bringing your production to Germany, you're headed in the right direction.
Berlin is the capital and the largest city in Germany by both area and population. It is the busiest and most crowded city and has been the house for many spy-thriller films such as "The Bourne Trilogy", "John Wick Chapter 4", and "Mission: Impossible III." However, a sense of suspense and tension can also be captured from the city, like the one from "The Queen's Gambit", an acclaimed limited series from Netflix starring Anya Taylor-Joy. The Series used Berlin in replace of many countries around the world from New York, Paris, Moscow, and Las Vegas, to Mexico City.
Porto might be the second largest city, but it's probably the most popular city in Portugal. Judging by the fact that ​​it was proclaimed a World Heritage Site by UNESCO in 1996, many of the landscapes that would be avaliable for your film productions are second to none. The DC's blockbuster film "Suicide Squad" by James Gunn starring Magot Robbie and Idris Elba once filmed in this city as the set.
Leipzig, another city in the eastern part of Germany, has been known as a trade city since at least the time of the Holy Roman Empire. "Captain America: Civil War" was shot their most iconic fight scene between team Cap and team Ironman at the airport here, in Leipzig Airport.
Brandenburg is a state that surrounds the national capital and city-state of Berlin. Most parts of the city are old medieval buildings combined with modernist buildings. However, we would recommend more of the countryside of the city like Werder. "Inglorious Basterds" and "The Hunger Games: Mockingjay Part 2" were shot in this state.
Gorlitz is the easternmost town in Germany and lies opposite Poland. It's a small town but it once was the host for Wes Anderson's film "The Gran Budapest Hotel" which used the abandoned Gorlitzer Warenhaus Department Store as the main set of the hotel.
Film Equipment and Crew in Germany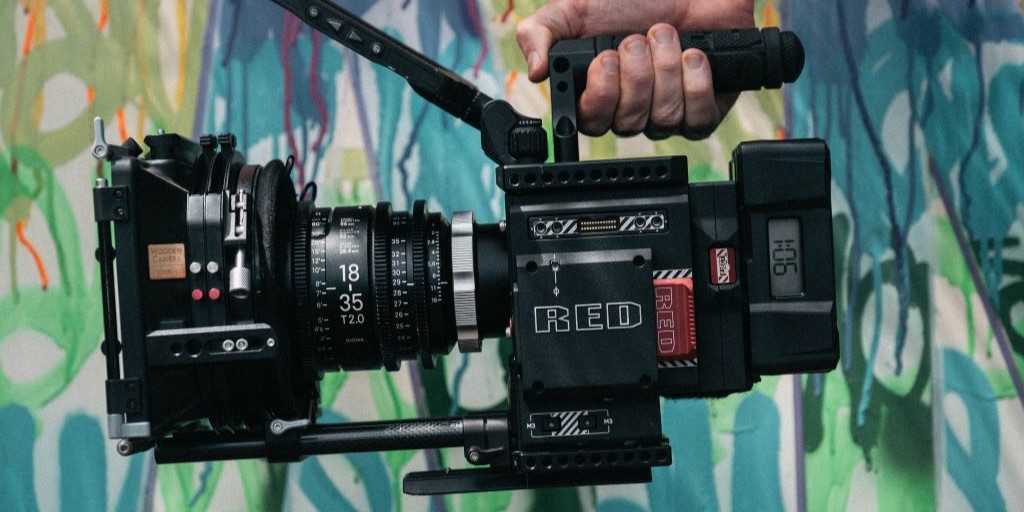 The Equipment and crew in Germany are reliable and also available locally. All Standard gears, grips, and light equipment are ready for you to pick up. Top-tier cameras like REDs, Arris, and many more are available here too. The crew is multilingual and experienced in many blockbuster-tier film productions. Mbrella Films can also provide English-speaking producers who have worked in numerous film productions. They will guide you through every step of the production process from pre to post-production in Germany.
Budget for production in Germany
Our producers will take care of your film production and make sure you know your line budget at every step of the production process. Feel free to contact us via the form below if you are interested in bringing your production to Germany. Mbrella Films is here to help you in every step.