Malta has had many blockbuster-tier film productions come and go for many years, but after "Jurassic World: Dominion" came to shoot in the country, making Malta became more attractive to producers around the world. Malta is famous for its historical locations and buildings by the bay around the country. The country is an island in the Mediterranean Sea, making it a more unique location for film production, on top of that the country has long hours of daylight around 8–12 hours per day depending on the season. Mbrella Films has producers who can help guide you through the production process, from the permitting process to the post-production process.
Also, the crew here is multi-lingual and well-experienced with both domestic and international film production. Whether you bring your big-budget film production or a smaller self-owned production, Malta can cover you regardless of your production scale. Our producers at Mbrella Films have 10 years of experience working in film production and know every in and out of the industry. They can help your film production run smoothly in Malta. Keep reading to find out more about extraordinary locations for film production in Malta.
Filming Locations in Malta
Many aspects of Malta can be used in many creative ways for your film productions, some of them can be used as a replacement for Middle East countries as many movies have done that before. However, the beauty of Malta doesn't stop just doubling for another country, its own locations have many unique sceneries you can capture from. "Jurassic World: Dominion" has proved that this country is worth being your next location for film production.
With 320 monuments, Valletta is one of the areas with the densest monuments in the world. Sometimes called an "open-air museum", The city was officially recognized as a World Heritage Site by UNESCO in 1980. Valletta is noted for its fortifications, consisting of bastions, curtains, and cavaliers, along with the beauty of its Baroque palaces, gardens, and churches. "World War Z", "American Assassin", and "Jurassic World: Dominion" are a few names of blockbuster-tier film productions that were shot in this city.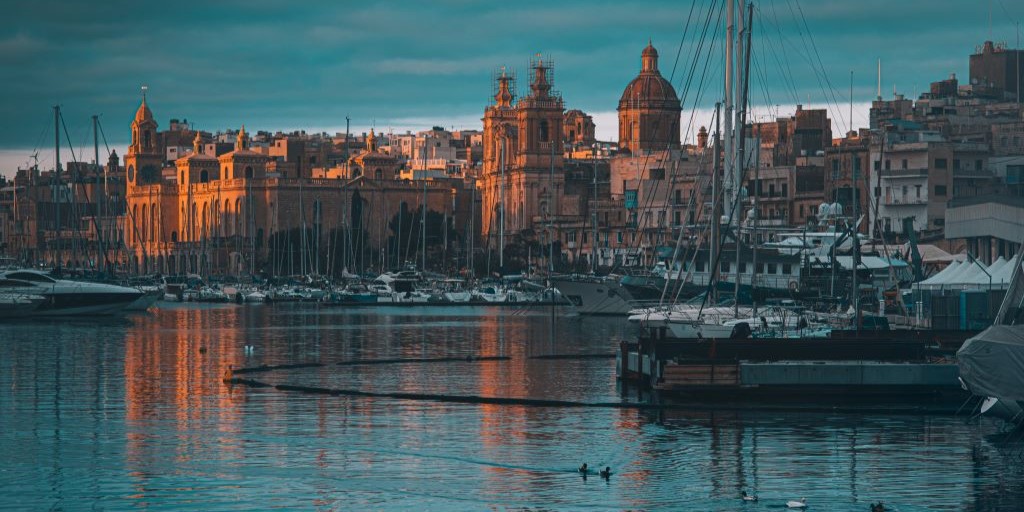 Birgu also known by its title Victorious City is an old, fortified city in the Southeastern Region of Malta. Birgu is an incredibly old locality with its origins dating back to medieval times, consisting of many medieval architectures and gothic buildings around the city. It's another location where "Jurassic World: Dominion" was shot.
Kalkara is located on the eastern coast of Malta and forms part of the inner harbor area of the Grand Harbour. Kalkara is one of the few localities within the Grand Harbour area that still has relatively large open spaces that naturally divide it from other towns and villages. "Napoleon", a film by Ridley Scott starring Joaquin Phoenix was shot here.
Gozo is the island rural in character and less developed than the island of Malta. Gozo is known for its scenic hills, a natural limestone arch, inland sea, and sandy beaches. The movie "Troy" starring Brad Pitt was shot in many parts of Gozo Island.
Another location for "Troy" is Blue Lagoon, it's located on Camino the island between Malta and Gozo. The shallow sandy bottoms, and the purity of the water due to the ocean currents, color the cove with a color ranging from cyan blue to emerald-green which attracts tourists and producers worldwide.
Film Equipment and Crew in Malta
As the country is an island, it has a small but excellent pool of film crew and equipment. The crew here is working on numerous blockbuster film productions with big-named directors and actors, they're guaranteed to have valuable experience. All standard and top-tier cameras, gear, grips, and lighting equipment are locally available to pick up too. Mbrella Films can help your film production run efficiently with our producers who have over 10 years of experience in film production. They will walk you through every step of the production process in Malta.
Budget for production in Malta
Our producers who communicate clearly and act swiftly will also get your line budget done properly and make sure you know where your budget is going in every step of the production from pre- to post-production, feel free to contact us via the form below for any questions you have about bringing your production to Malta.