Bahrain is a small island country in the Persian Gulf that comprises a small archipelago of 50 natural islands and an additional 33 artificial islands. It is filled with numerous landscapes that could meet any film production needs, from futuristic cityscapes to spectacular dune seas. However, Bahrain is not a famous location for filmmakers worldwide, which can cause the permitting process to run slowly. With the proper time and approach, our experienced team can get it done and ready for your production in just a couple of weeks.
Despite being a small island country, Bahrain has the potential to be the perfect home for your next film production, and Mbrella Films can make it happen. Our diverse producers have over 10 years of experience in the film industry and will guide you through every step of the production process in Bahrain. Keep reading to learn more about the available locations, budgets, crew, and equipment for your film production in Bahrain.
Filming Locations in Bahrain
Bahrain offers a diverse range of unique locations, from futuristic modern skyscrapers in the city to the spectacular Tree of Life that stands in the middle of the desert. As a small island country, Bahrain can keep surprising you with countless unexpected and breathtaking settings. Any film production that chooses to set their production here would be the first to unlock the beauty of this country.
Manama is the capital and largest city of Bahrain, and an important trading and financial center in the Persian Gulf. The city is famous for its many skyscrapers and modern buildings, and the seascape view during the sunrise or sunset is simply breathtaking. If your film production requires any of these stunning settings, then Manama is definitely worth checking out.
Bahrain World Trade Center
Located in Manama is the famous Bahrain World Trade Center, a twin-tower complex and the first skyscraper in the world to integrate wind turbines into its design. If your film production requires a futuristic skyscraper, then this would be the perfect match for your setting.
Reef Island is a man-made island located 2 km north of downtown Manama in the beautiful Bahrain archipelago. It's known for its stunning beaches and clear blue waters, making it a popular tourist destination. The island would provide an ideal setting for a movie with a vacation or family theme.
The 400-year-old Tree of Life is located on a hill in a barren area of the Arabian Desert in Jebel Dukhan, the highest point in Bahrain. The tree is a local tourist attraction, both due to its age and the fact that it is the only major tree growing in the area and covered in green leaves. It's a rare and unique location for any film that requires this specific look.
"Qal'at Al Bahrain," also known as the Bahrain Fort, is an archaeological site of a port that was once the capital of the Dilmun civilization. It served more recently as a Portuguese fort and was inscribed as a UNESCO World Heritage Site in 2005. This location would be stunning for filming any movie.
Film Equipment and Crew in Bahrain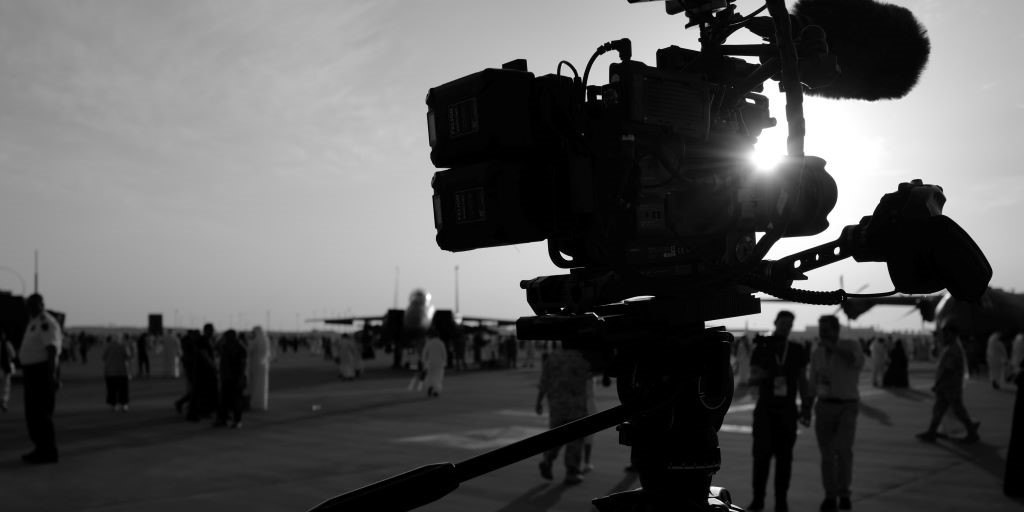 While Bahrain can offer a small pool of crew, directors, and standard equipment for filming, it may be best to bring in a key crew and more specialized equipment from abroad due to the country's small size. However, Mbrella Films can make the entire process easier with our English-speaking producers who have over 10 years of experience in film production. They will guide you through every step of the production process from pre- to post-production!
Budget for production in Bahrain
Filming in Bahrain may cost a little more due to the need to bring in certain processes, but the beauty of the landscapes is priceless. Our producers will break down the budget for every aspect of the film production process. If you're interested in bringing your film production to Bahrain, please don't hesitate to contact us anytime using the form below.