Filming in Iraq can be a challenging yet rewarding experience for any film production. The country's diverse landscapes, rich history, and cultural traditions make it an ideal location for movies and documentaries. However, the security situation in Iraq is still delicate, and obtaining the necessary permits and visas can be complicated. Mbrella Films can assist you with experienced local fixers and security personnel who can provide guidance and ensure safety on set. With careful planning and preparation, you can capture the beauty and complexity of Iraq while respecting its people and culture. Blockbuster film production such as "The Exorcist " and "Fair Game" was filmed in Iraq.
Mbrella Films is one of the best film production companies to efficiently handle productions of any size. We also have English-speaking producers who can guide you through every step of the production process in Iraq. If you're interested in bringing your film production here, feel free to contact us anytime. Continue reading to discover some excellent locations in Iraq and why it's the best place for your film production.
Filming Locations in Iraq
From the vast deserts of the western regions to the lush forests and mountains in the north, there are endless opportunities for you to capture the natural beauty of this country. In addition, the cityscapes of Iraq can offer you a perfect backdrop for many types of film production. With a mix of modern and ancient architecture, bustling markets, and lively streets throughout the city.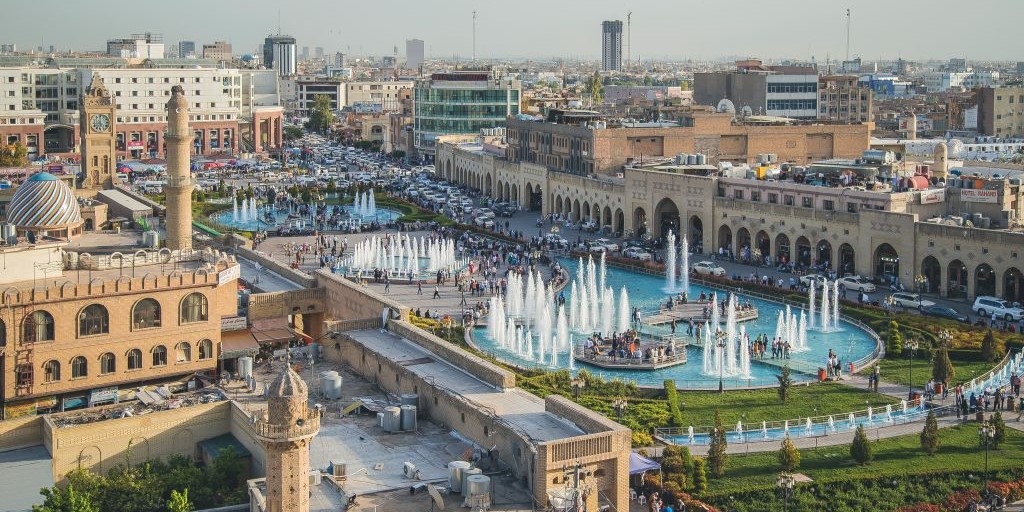 Erbil is the capital of the Kurdistan Region in Iraq. Its ancient citadel has unique architecture and rich history dating back to the 5th millennium BC and is a popular destination for filmmakers seeking to capture the region's past. The city's bustling markets, colorful streets, and vibrant neighborhoods also offer many visually compelling locations for any film production.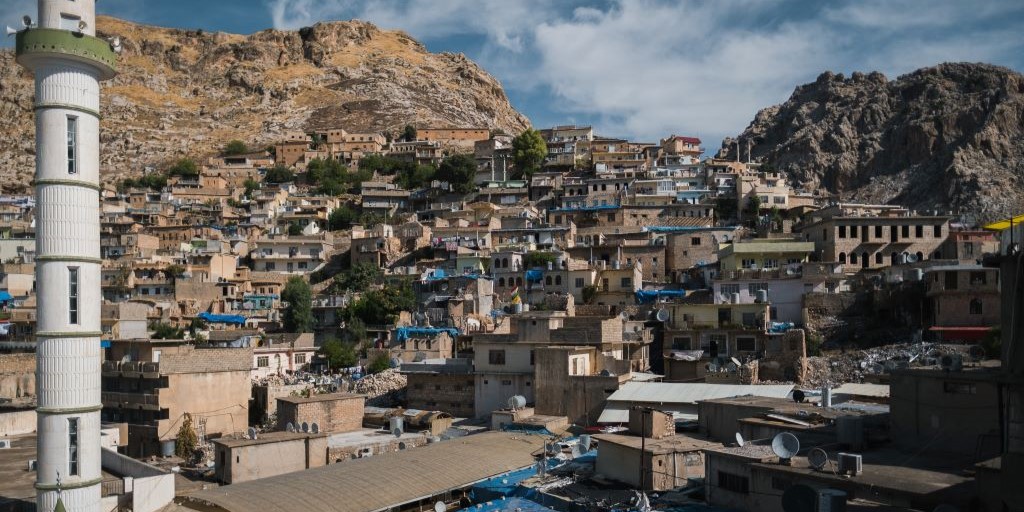 With its range of visually stunning filming locations, Akre is a must-visit destination for filmmakers. Its mountainous terrain, with peaks reaching over 1,000 meters, provides breathtaking views of the surrounding landscape. The city's ancient ruins and historic sites, such as the Citadel of Akre, add depth and cultural significance to any film production set in this area.
Duhok Dam is a vast expanse of blue water, surrounded by rugged mountains and lush greenery, providing a striking backdrop for any film production. The dam's spillway, with its powerful cascading water, adds dynamic energy to any scene filmed in this area.
As Sulaymaniyah is located in the Sulaymaniyah Governorate of Iraq and is nestled in a region of stunning mountain ranges that offer filmmakers a breathtaking backdrop for their productions. The towering peaks, rugged terrain, and scenic valleys provide an ideal location for capturing natural beauty on the camera in any type of film production.
Mawat is a mountainous region that offers filmmakers a range of visually striking filming locations. Its rugged terrain and towering peaks, some reaching over 3,000 meters, provide breathtaking views of the surrounding landscape which would suit any genre of film production.
Film Equipment and Crew in Iraq
When filming in Iraq, it's essential to have access to quality film equipment and an experienced crew. Mbrella Films offers a wide range of film equipment, including cameras, lighting, and sound equipment. Additionally, we have many skilled professionals available to work in any crew position your production needs. Mbrella Films can also provide English-speaking producers with over 10 years of experience in film production. They will guide you through every step of the production process from start to finish!
Budget for production in Iraq
Our responsive producers ensure that you receive a detailed budget breakdown at every stage of the production process. If you're considering bringing your production to Iraq or have any inquiries, don't hesitate to contact us using the form below. Mbrella Films is here to take care of all your production needs and elevate your project to the next level.