Poland has a long history with many blockbusters from Steven Speilberg's "Schindler's List" to Wes Anderson's "The Grand Budapest Hotel". Poland has a wide range of landscapes that draw many eyes of producers and directors around the world to visit this great country at least once. From the sandy beaches in the north and Rocky Mountains in the south, from old cities to the wild nature. Also, their permitting process works easier over time. Our team can take your film production off the ground in just 3-5 working days with no complications.
Poland is familiar with both international and blockbuster-tier film productions, it has the potential to be your next film destination. If your production is a big-budget production that requires top-of-the-line gear and expert crew members, Poland can offer you that. Mbrella Film's in-house producers have over 10 years of experience working in the film industry. Weather it's a TV Commercial, Ads or full length feature films, continue reading to find out great locations to scout for your productions in Poland.
Filming Locations in Poland
Poland has a lot to offer when it comes to locations for your film production. Many aspects of this country can be used as the location more than you can imagine. Also, Poland has been long well-known for its variety of landscapes that catch many eyes of big-named producers. Here are some that we found interesting and would match any genre of film production.
Warsaw is located in the east-central of Poland, consisting of both modern towns and old towns around the city. However, for most productions that aim to bring their productions to Warsaw, they would pick the old town neighborhoods for their film productions. One of the 3 Oscar Winners "The Pianist" by French-Polish director Roman Polanski was shot here in Warsaw.
Wroclaw is a historical city located in the southwestern part of Poland and it's also a university city, making it one of the most youth-oriented cities in the country. A historical drama film "Bridge of Spies" by Steven Spielberg was filmed here in the city in replacement of the German capital.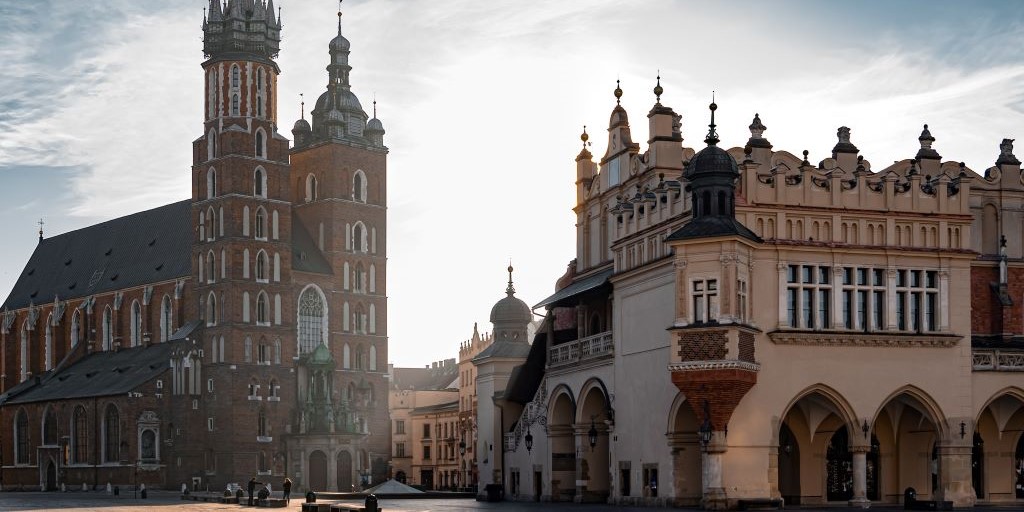 Krakow is the second-largest and one of the oldest cities in Poland. It is cited as one of Europe's most beautiful cities, its Old Town with Wawel Royal Castle was declared a UNESCO World Heritage Site in 1978. Krakow has been home to many blockbuster-tier productions such as "Schindler's List", "The Grand Budapest Hotel" and the Netflix series "The Witcher."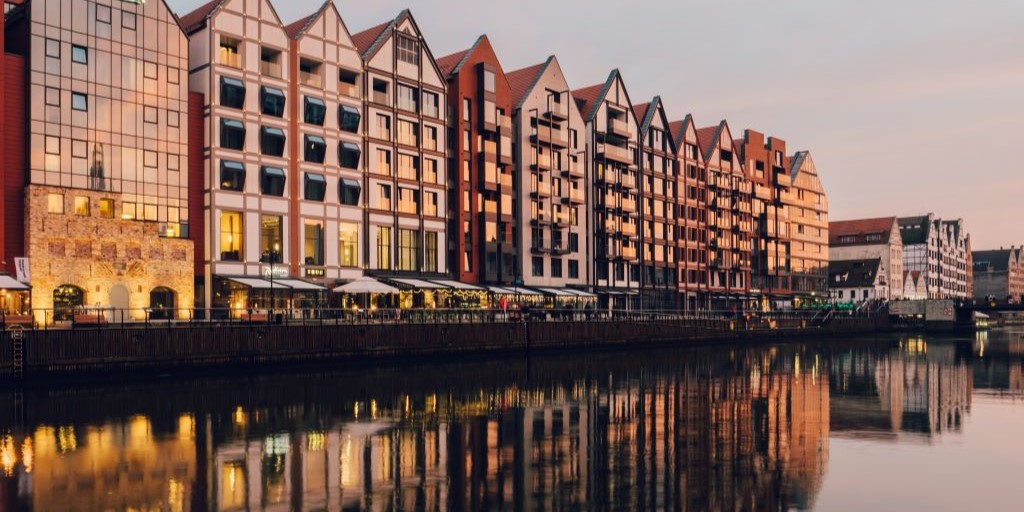 Gdansk is Poland's principal seaport city located on the Baltic coast of northern Poland. For any film that requires a cityscape by the sea, Gdansk would be a perfect place to bring your production to. "Zero Dark Thirty" used this city as the site for a C.I.A. black ops facility in the film.
Not far from the city of Krakow, lay this Ogrodzieniec Castle. A ruined medieval castle located on the highest hill of the Kraków-Częstochowa Upland. This particular location has appeared in the Netflix series, "The Witcher."
Film Equipment and Crew in Poland
Poland is one of the best countries in terms of the equipment and crew that are available. The crew here are familiar with working on international production and also fluent in English. The equipment here is of high international standards and available locally not to mention the top-tier camera like REDs, Arris, and many others are also available for you to pick up too. Mbrella Films can provide you with diverse producers who have over 10 years of experience working in film production that will guide you through every step of the film production process in Poland.
Budget for production in Poland
Based on the scene options this country can offer you outstanding options, you wouldn't regret choosing Poland as the next home of your film production. Our producers who communicate clearly and act swiftly will get your line budget done properly. Feel free to contact us via the form below for any questions you might have about bringing your production to Poland.