Belarus is best known for its beautiful fields and exotic forest landscapes that span many areas of the country. The country's natural, flora, and lake cover up to 80% of the entire land area. For that reason, you can be sure that there are many filming locations in Belarus suitable for films or documentaries with a natural backdrop. However, the cities in Belarus can be great locations for the backdrop of the cityscape too. In almost every city in Belarus, the buildings all throughout the city give off Russian vibes. Not many film productions have happened in Belarus, making the permitting process a little longer than in other countries, it'll usually take 1–2 weeks for our team to help get the approvals required for your production.
Bringing your film production to Belarus would be great for your production, especially TVCs, feature films, and documentaries. It'll give you an extraordinary look for your production. Mbrella Films can provide you with English-speaking producers with over 10 years of experience in film production that will walk you through every production process in Belarus. Keep reading to find out where to bring your production to Belarus.
Filming Locations in Belarus
Belarus is a landlocked country that has one side bordered by Russia, making the country highly influenced by Russia. Especially its architecture and buildings in most cities. Despite being a landlocked country, it still has a few hidden gems to be discovered in film production, such as stunning lake views. These lake shores could potentially be used to replace oceans in entirety. On top of that, Belarus is probably one of the landlocked countries that has the most beautiful natural sceneries to offer in Europe.
Minsk is the largest city and the capital city of Belarus, it's by far the most popular city for filming in Belarus. Most film productions that come to Belarus have happened here in Minsk. The city is filled with Russian vibe buildings, Gothic architecture, and many churches and cathedrals, making it a more interesting city for filming. "Escape Plan 3" starring Sylvester Stallone was shot here in Minsk.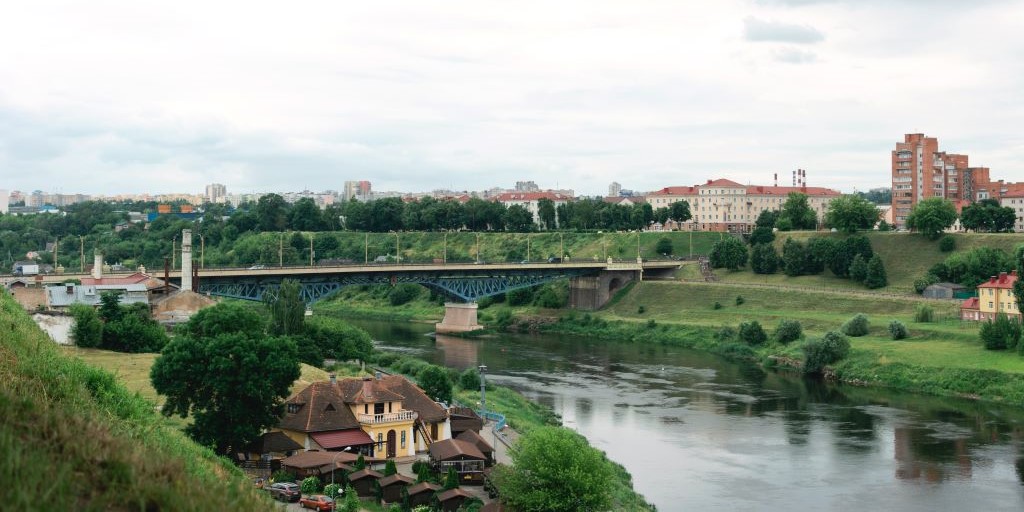 Grodno is a city located on the Neman river, famous for its modern city that combined with medieval and baroque architecture. There are a few landmarks throughout the city from ancient times. Any film that shot here would get a whole new look of the cityscape background.
Gomel is the second-largest city in Belarus, located on the right bank of the river Sozh. The city is filled with many natural sceneries, from rivers to the mangrove forest. Films that required these specific landscapes should consider Gomel in their list of locations.
The Mir Castle Complex is a historic-fortified castle and a UNESCO World Heritage Site in Belarus, located in the town of Mir. The Gothic architectural structure serves as a fortress residence and also features a picturesque English-styled park and an Italian-style garden. Any film productions that are in need of a castle or garden, should consider this location.
Volkovysk is one of the oldest towns in the southwestern part of Belarus. Not far from the town lay these beautiful chalk quarries that the local Belarusian called "Belarusian Maldives". Its turquoise-blue water and white cliffs make this place attractive to numerous tourists and film producers domestically and worldwide.
Film Equipment and Crew in Belarus
In terms of equipment and crew, they have a small but an excellent pool of directors and crew available locally in Belarus. Also, industry standard cameras, gears, grips, and other equipment are available locally to pick up too. We can make sure that your production will run smoothly in Belarus with our diverse, English-speaking producers who have over 10 years in film production at Mbrella Films.
Budget for production in Belarus
Our producers have been in the film industry for many years, and they know all the ins and outs very well. They can get your line budget done in extreme detail. If you feel like Belarus is the best place for your film production, feel free to contact us via the form below, for further questions that you may have. Mbrella Films is here ready to help from pre-production all the way through post-production!