New Zealand is home to world-class directors, with its outstanding landscape and scenery that will catch your breath every last minute you look at it. In New Zealand, you can go from the top of a high mountain to a tropical, peaceful, and beautiful place like the beach. Mbrella Films can make any of the projects that you can imagine, possible here. New Zealand has a vast amount of production houses for you to choose from based on the scope of your project. Whether you bring your small production like TVCs, a short film, or an even bigger project like a feature film, we stand by your production from start to finish! Also, the permitting process in New Zealand usually doesn't take long, in most productions it will take just three days to one week to get approved.
If you're interested in bringing your project to New Zealand, imagine an action scene like "Mission Impossible: Fall Out"; or an intimate scene like the one from "The Power of the Dog." New Zealand can offer you a very diverse range of scenery options for your project, it's the dream destination for many film productions and Mbrella Films is ready to help you with an experienced producer who knows the creative process in depth and where to take your project to in New Zealand. Keep reading to find out more about the locations for filming in New Zealand and why it's the best place to bring your project.
Filming Locations in New Zealand
New Zealand is by far one of the countries that people want to visit most. It has a very diverse scenery that would fit with any genre or type of project from the top of the mountains to a spectacular field. Whether your project is a TVC or a feature fantasy film like "The Lord of The Rings" or "The Hobbit Trilogy", New Zealand would be a perfect place for you to bring your project.
That reflection is an undeniable view, imagine your TVC or historical set piece being filmed here, it would look magnificent. Mount Taranaki is the location where a Japanese village in "The Last Samurai" took place and was used Mount Taranaki as a replacement for the real Mount Fuji.
Still on the Northern Island of New Zealand where this Cathedral Cove stands. It's in the southern part of Mercury Bay on the Coromandel Peninsula. This is where the ruins of the castle Cair Paravel, in the "Chronicles of Narnia- Prince Caspian" was set. It would be a perfect spot for commercial ads or romantic-comedy films to take place.
The capital city of New Zealand, Wellington is where Lyall Bay lies. It's a beach that would be perfect for any kind of project, even a film like Peter Jackson's "King Kong" was set and filmed here. You would not believe that this is the actual location where Skull Island was set.
Let's move to the Southern part of the Island, Paradise is located on Queenstown – Glenorchy road in New Zealand's Southern Lakes region. This location would be perfect for any kind of project. It's the place where "Wolverine" and "The Hobbit Trilogy" choose to bring their productions.
Fiordland National Park is by far the largest of the 13 national parks in New Zealand, located in Southland on the Southern Island. It covers you with every scenery option that you may want from the mountains, forests, rivers, and even a waterfall. So, it would be the perfect place for any type of video production. "Alien: Covenant" used this location and transformed it to be a planet in outer space!
Film Equipment and Crew in New Zealand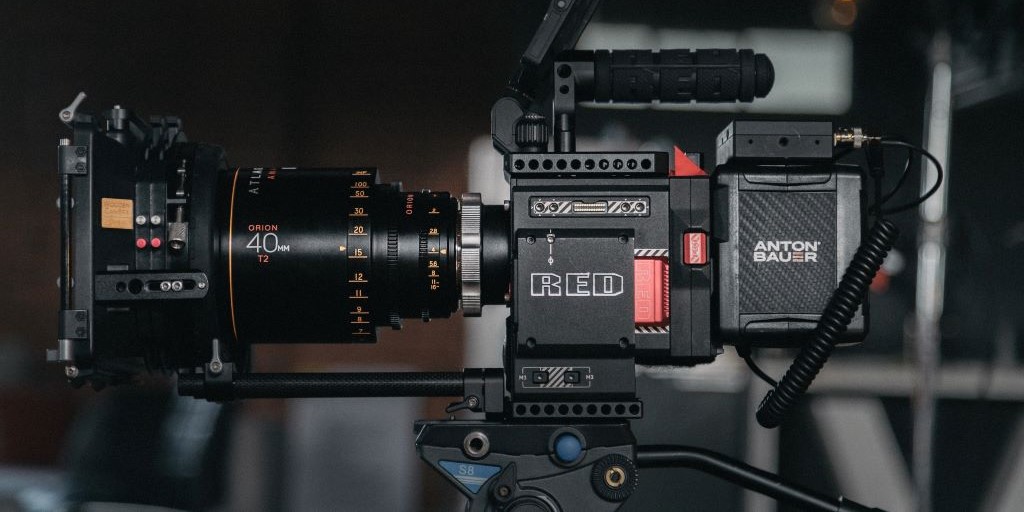 New Zealand has produced many blockbuster films such as "King Kong", "The Lord of the Rings", and "The Hobbit Trilogy", in terms of equipment and crew they can provide you with many tiers of gear, grip, and lighting based on your project. Top-tier cameras like Arri, RED, Phantom, and Sony are available for you to choose from. As many Hollywood productions love to bring their production to New Zealand, the crew here have years of experience working in production. The producers are diverse and have in-depth creativity that can guarantee you a perfect film production in New Zealand.
Budget for production in New Zealand
We have producers that have more than 10 years of experience in video and film production who know the ins and outs very well, they respond quickly and can get your line budget done in extreme detail. If you're interested in bringing your production to New Zealand, please feel free to contact us via the contact form below. Mbrella Films is here to take care of your production step by step and help you bring out the best in your project.