Filled with rich and diverse locations that are almost impossible to fit in one small country. Lebanon is a country that contains many mountains, sandy beaches, modern cities, slum areas, and ruined Greek/Roman castles everywhere. Not to mention a hilly city or a town that is actually built on the hills, which could give you a whole new look for your film productions. Also, their permitting process works easier over time. Our team can take your film production off the ground in 3-5 working days with no complications.
Lebanon has the potential to be your next film destination. Whether your production is a big-budget production or a personal indie film production, Mbrella Film's in-house producers have over 10 years of experience working in the film industry and are ready to serve you. From TV Commercials, Ads, to full-length feature films, we are a Film and Commercial production company ready for all scales of productions from local to international. Continue reading to find out great locations to scout for your productions in Lebanon.
Filming Locations in Lebanon
With its wide range and countless sceneries, the country can offer for your film production, making Lebanon one of the countries in Western Asia that can host any size of film production. Also, its unique locations draw the attention of both tourists and producers around the world to come to visit or shoot their films once.
Not just famous by its name, but Beirut is also the largest and capital city of Lebanon. The city consists of both modern towns and slum neighborhoods, making it more interesting to shoot the movie here. Also, the famous Raoucheh Rocks are located here in Beirut too. "Capharnaum" an Oscar-nominated film by a Lebanese director was shot here throughout the city. Blockbuster-tier films like "Spy Game" by Tony Scott were also shot in Beirut too.
Baalbek is home to the Baalbek temple complex, which includes two of the largest and grandest Roman temple ruins: the Temple of Bacchus and the Temple of Jupiter. It was inscribed in 1984 as a UNESCO World Heritage Site. "The Insider" a 7 Oscar-nominated film by Michael Mann was partly shot in the city of Baalbek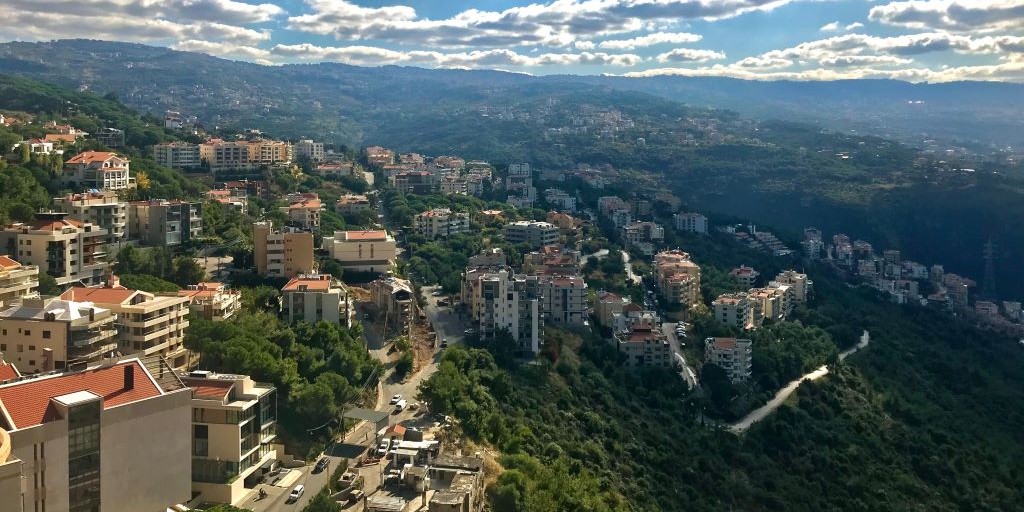 El Mansourieh is a village in the main district of Mount Lebanon Governorate, Lebanon. It is historically important because of the archaeological remains of a Roman aqueduct. The village is also famous for its town built on ridges, hills, and mountains. Any film production that shot here would look extraordinary on the screen.
Tyre is one of the oldest cities in Lebanon that has many ancient sites, including the Tyre Hippodrome, and was added as a whole to UNESCO's list of World Heritage Sites in 1984. However, the beaches in Tyre are known for their crystal clear water that would suit any marine environment scenery for your film production.
Sidon's Sea Castle was built by the crusaders in the thirteenth century as a fortress of the holy land. It is one of the most prominent historical sites in the port city of Sidon, Lebanon. Sidon is the third-largest city in Lebanon, located between the capital Beirut and Tyre. The castle would look great in any film production, especially the period epic one.
Film Equipment and Crew in Lebanon
The crew here in Lebanon are familiar with working on international production and also fluent in English. The equipment is also of high international standards and available locally, but some top-tier cameras like REDs and Arris have to be brought in from aboard. Mbrella Films can provide you with diverse producers who have over 10 years of experience working in film production that will take care of your film production through the whole process in Lebanon.
Budget for production in Lebanon
You wouldn't regret choosing Lebanon as the next home of your film production, based on the landscapes, this country can offer you many outstanding options. On top of that, our producers who communicate clearly and act swiftly will get your line budget done efficiently. Feel free to contact us via the form below for any questions you might have about bringing your production to Lebanon.