Kyrgyzstan offers stunning landscapes for your film production, with rugged mountains, crystal-clear lakes, and vast green fields. The country's unique blend of nomadic traditions and Soviet-era architecture adds to its cinematic appeal. Your movie would look stunning, filmed in any corner of the country. The permitting process in Kyrgyzstan is relatively relaxed, with most locations taking only a couple of days to permit. For locations with government-related permits, the process is possible given the right time and approach. Our team will take care of that process for your film production, so it can take off in no time.
Bringing your film production to Kyrgyzstan would be a great decision, as the country can provide a unique and impressive look for your film. Mbrella Films, our local production house there, can provide you with diverse English-speaking producers with over 10 years of experience in film production. Keep reading to find out more about the best locations for your next film production in Kyrgyzstan.
Filming Locations in Kyrgyzstan
Kyrgyzstan's stunning range of landscapes makes it an ideal location for any film production. With its towering mountains, rolling green fields, and pristine lakes, the country offers a picturesque setting that's sure to captivate audiences. If you're looking for a one-of-a-kind location for your next project, Kyrgyzstan is definitely worth considering.
Bishkek is the capital city of Kyrgyzstan, located in the heart of Central Asia. The city is known for its Soviet-era architecture, wide roads, and green spaces, including Ala-Too Square and Oak Park. Bishkek is a vibrant city that can offer a unique and diverse location for your film production no matter the genre your movie is in.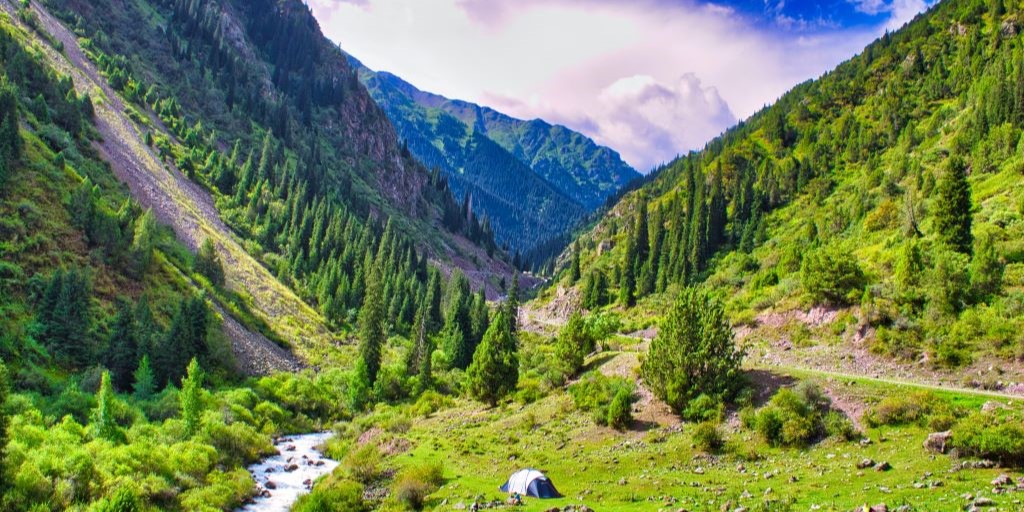 Kegeti is a small village located in the east of the capital city of Bishkek in Kyrgyzstan, surrounded by beautiful mountains and valleys. The village is renowned for its natural beauty, fresh air, and one of the best camping sites in the country. If you are planning to film a vacation or family-themed movie, Kegeti should be among your top choices.
Köl-Suu is a stunning lake located in the southern part of the Issyk-Kul region of Kyrgyzstan, close to the Chinese border. Surrounded by the magnificent Tian Shan mountains, its crystal-clear blue waters make it a popular destination for both tourists and locals. Its unique combination of natural beauty and stunning landscapes would make for a breathtaking location for any film production.
Karakol is the fourth-largest city in Kyrgyzstan and is renowned for its stunning natural beauty, including a long mountain range, hot springs, and several cultural and historical sites. For any film seeking to capture the city's traditional charm or the breathtaking natural landscapes, Karakol is an excellent choice.
Song-Kul is a high-altitude lake surrounded by rolling hills and grassy plains. It is a popular destination for tourists who come to experience the natural beauty of the area. Visitors can stay in yurts, the traditional Kyrgyz nomadic tents, and enjoy horseback riding, hiking, and other outdoor activities. This location would be suitable for any type of film production you might have in mind.
Film Equipment and Crew in Kyrgyzstan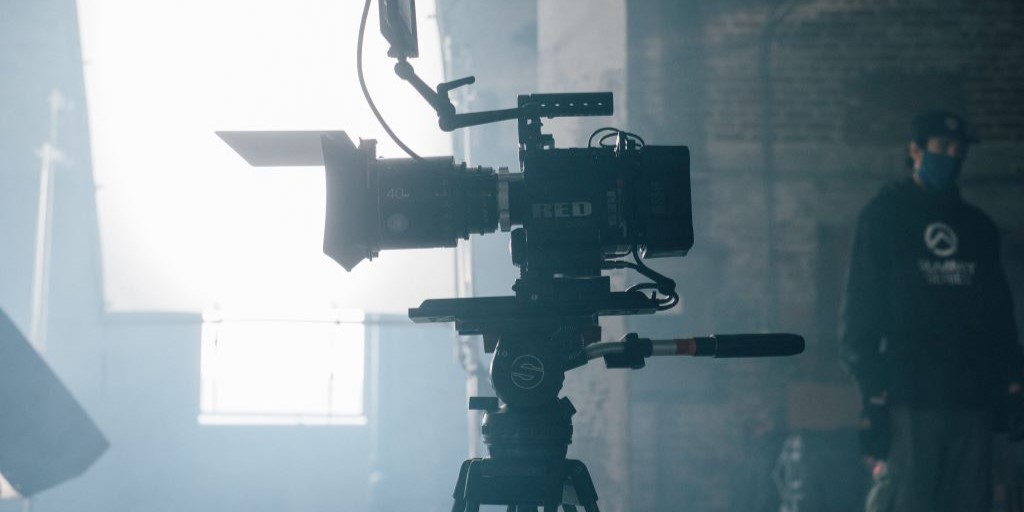 There are several equipment options available in Kyrgyzstan, including popular brands like RED and Arri. However, if these options do not meet your film production needs, Mbrella Films can help you find and bring in the right equipment for your production. The customs authorities in Kyrgyzstan are relatively relaxed about visiting crews bringing in their own gear. Additionally, our team can provide you with an English-speaking crew to ensure that your project moves forward efficiently in Kyrgyzstan. Our experienced crew has worked on countless film productions and has the creativity and expertise to ensure the success of your project. If you're interested in bringing your project to Kyrgyzstan, please don't hesitate to contact us anytime.
Budget for production in Kyrgyzstan
There is no need to worry about overspending on your film production in Kyrgyzstan, as the vast and diverse range of landscapes and scenes available make the country a valuable and priceless location for filming. Additionally, the team at Mbrella Films understands the importance of budgeting in any production and will ensure that every aspect of your line budget is taken care of. If you are interested in bringing your production to Kyrgyzstan, feel free to contact Mbrella Films via the form below. Our team is ready to take care of your every need and answer any questions you may have about filming in Kyrgyzstan.