Cameroon is a country located in Central and West Africa, often referred to as the hinge of Africa, situated on the Bight of Bonny, which is part of the Gulf of Guinea and the Atlantic Ocean. This country offers numerous picturesque locations suitable for film production, regardless of the genre. Whether you are looking for a bustling city like Yaounde or a dense tropical forest like Bansoa, Cameroon can provide the ideal backdrop for your production. Additionally, the country boasts stunning seascapes and beaches in many of its cities. Our local production house, Mbrella Films, can assist you in obtaining the necessary permits and getting your production underway in just 1-2 weeks. As Cameroon does not receive much production traffic, the process may take a little longer. However, while we take care of the permits, you can focus on pre-production, and we'll ensure that everything is taken care of for you.
Mbrella Films is proud to offer experienced producers with over decade years of experience in the film production industry. Our producers have knowledge and creativity that will guide you through every step of the production process, from pre-production to post-production. If you are considering bringing your next film production to Cameroon, please continue reading to learn more about the fantastic locations available, or feel free to contact us with any questions you may have. At Mbrella Films, we are committed to providing you with all the necessary support to ensure your production needs.
Filming Locations in Cameroon
Cameroon is home to rich and diverse landscapes that can add value to your film production, from bustling city neighborhoods to tranquil beaches along the coast. Moreover, Cameroon is an ideal destination for any film production seeking tropical forests and natural beauty for their films.
Yaoundé is the capital of Cameroon and is the second-largest city in the country after the port city of Douala. It is characterized by buildings that dot a landscape of lush green hilly terrain making it one of the most beautiful cities in West Africa. Moreover, the city is renowned for its unique government buildings, which makes it an ideal filming location for any film production.
Douala is the largest city in Cameroon and is home to Central Africa's most prominent port and its main international airport, Douala International Airport (DLA). The city also handles most of the country's major exports including oil, cocoa, coffee, timber, metals, and fruits. If you are looking to capture a crowded city scene, Douala should be at the top of your list of choices.
Bansoa is a city in Cameroon, famous for its dense tropical forests, which offer a stunning view in the morning when covered in mist. Moreover, the tropical natural scenery in the forest is unique to this location. Therefore, Bansoa could be the ideal location for your film production if you're looking for a tropical forest setting.
Located on the Gulf of Guinea, Kribi is a beach resort and seaport town in Cameroon famous for its sandy beaches and magnificent seascape. Its stunning natural beauty is sure to look amazing on screen. Additionally, the town is home to a gorgeous waterfall, which can offer a picturesque location for your film production.
Lagdo is a small town located in the northern part of Cameroon where the Lagdo Reservoir is situated. The lake covers an area of approximately 586 km2. If your film production requires a scenic view of a lake in a small town, then Lagdo is the perfect location for you.
Film Equipment and Crew in Cameroon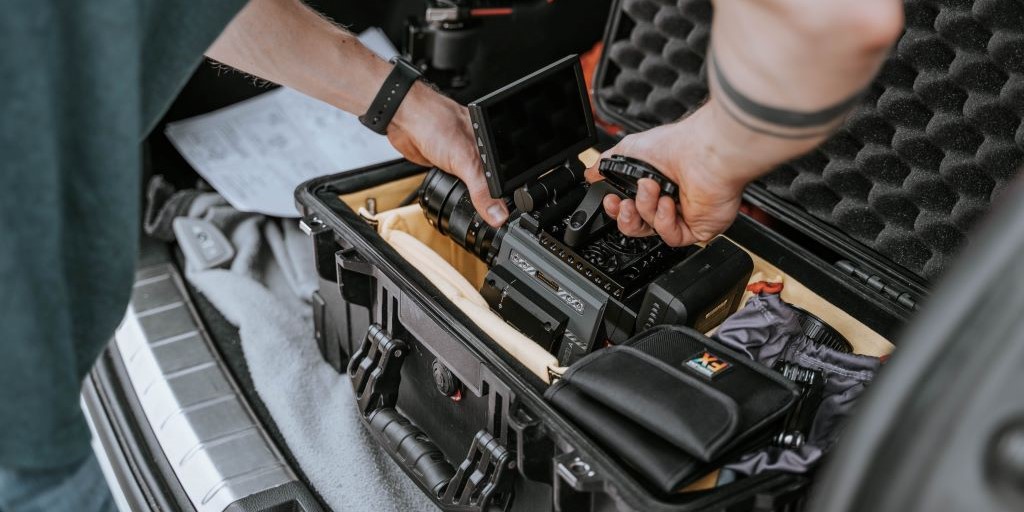 Cameroon has a small pool of highly skilled local crew, but some key crew members must be brought in from abroad. Additionally, all equipment needs to be brought in as well. However, Mbrella Films can assist you with the importation process and has access to resources in Cameroon for key crew members and some equipment. Our team can also provide you with English-speaking producers who have over 10 years of experience in film production. They will guide you through the entire production process, from pre-production to post-production, here in Cameroon.
Budget for production in Cameroon
One of the most important aspects of filming abroad is budgeting. Our producers will provide you with a detailed line budget breakdown for every aspect of production, including the importation process, so you know exactly where your budget is allocated from pre-production to post-production. If you're interested in elevating your production in Cameroon, please contact us via the form below. Mbrella Films is here to help you every step of the way!