Guinea-Bissau is a small West African country that offers unique and diverse filming opportunities. With its beautiful coastline, lush forests, and vibrant culture, Guinea-Bissau is a treasure of breathtaking scenery and a fascinating backdrop for your film production. Permission for filming in Guinea-Bissau is quite a challenge, depending on the locations and authorities who take care of it. However, our experienced team can handle this process and get it done for your film production. In the meantime, you can focus on any other pre-production processes and be ready to get your film production up and running when the permits come through.
Whether your productions are short films or feature films or commercial ads, Mbrella Films can provide you with budget-friendly, top-quality. We can provide you with producers who have over 10 years of experience in film production to help guide you through every step of the production process. If you're interested in bringing your film production to Guinea-Bissau, keep reading for the best locations, equipment, and crew.
Filming Locations in Guinea-Bissau
Guinea-Bissau has diverse and stunning filming locations, with unspoiled beaches, lush forests, and wetlands. The Bijagós Archipelago's mangrove forests and lagoons make it a unique location for any film production, while savannahs and waterfalls offer further opportunities to capture natural beauty.
Bissau, the capital of Guinea-Bissau is a fascinating filming location that blends colonial and traditional architecture with lively markets and street scenes. Additionally, the city's diverse neighborhoods and cultural festivals provide ample opportunities to showcase the unique way of life in Guinea-Bissau making it an ideal setting for any type of film production.
Lagoas Cufada Natural Park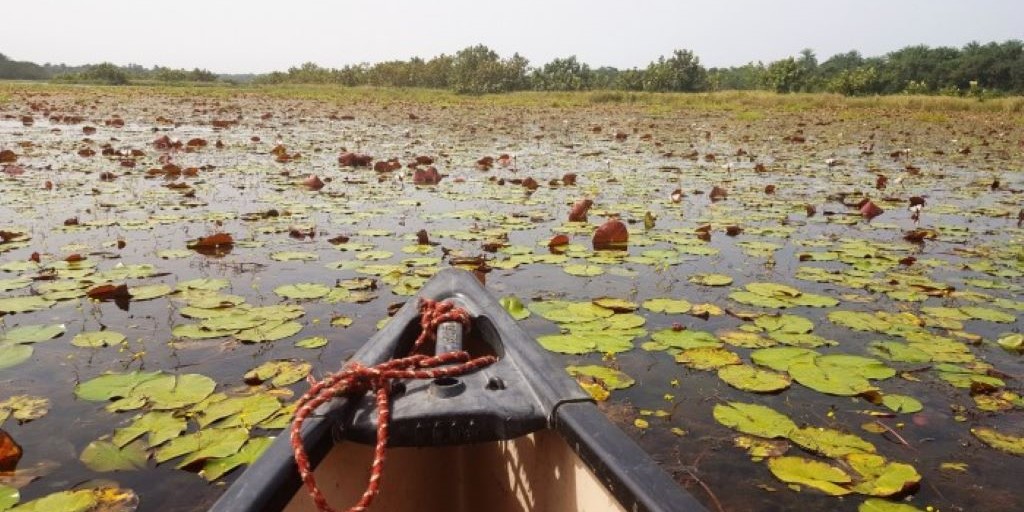 Lagoas Cufada Natural Park is a stunning filming location that offers a diverse range of scenery including savannah, forest, and wetlands. With its numerous varieties of landscapes making Lagoas Cufada Natural Park is a perfect filming location for capturing the beauty of Guinea-Bissau.
Varela National Park in Guinea-Bissau is an amazing filming location that displays the country's natural beauty. The park has wetlands, forests, savannahs, and coastal areas giving lots of chances to film diverse landscapes. There are also rare animals, like the saltwater hippopotamus to be captured in any type of film production.
Florestas de Castanhez National Park
Florestas de Cantanhez National Park is an ideal filming location for nature-related projects, with its lush forests, rare wildlife, and picturesque landscapes. The park is home to chimpanzees, colobus monkeys, and forest elephants, and its scenic views include waterfalls and rivers. This location would be the best suited for any type of film production especially documentaries.
The Bijagos Archipelago is a unique filming location located off the coast of Guinea-Bissau in West Africa. The archipelago is made up of 88 islands each with its own distinct culture and traditions. Its unspoiled beaches, crystal-clear waters, and diverse wildlife provide an idyllic setting for any film production looking to capture the beauty of an untouched paradise.
Film Equipment and Crew in Guinea-Bissau
Mbrella Films is a local production house in Guinea-Bissau that can provide a range of production needs for your film, including equipment and crew. With our experience and expertise in the local film industry, we can be a valuable resource for any production planning to shoot in Guinea-Bissau. Additionally, our team includes diverse English-speaking producers with over 10 years of experience in film production. We can ensure that all necessary resources are available, and your film production runs smoothly in Guinea-Bissau.
Budget for production in Guinea-Bissau
Our producers can handle your line budgets and break down every detail in every step of the production process, from pre-production to post-production. This includes the budget for arranging film permits and bringing in the necessary equipment and crew. If you are interested in filming in Guinea-Bissau, please feel free to contact us anytime via the form below. Mbrella Films is here to bring your next film production to life.